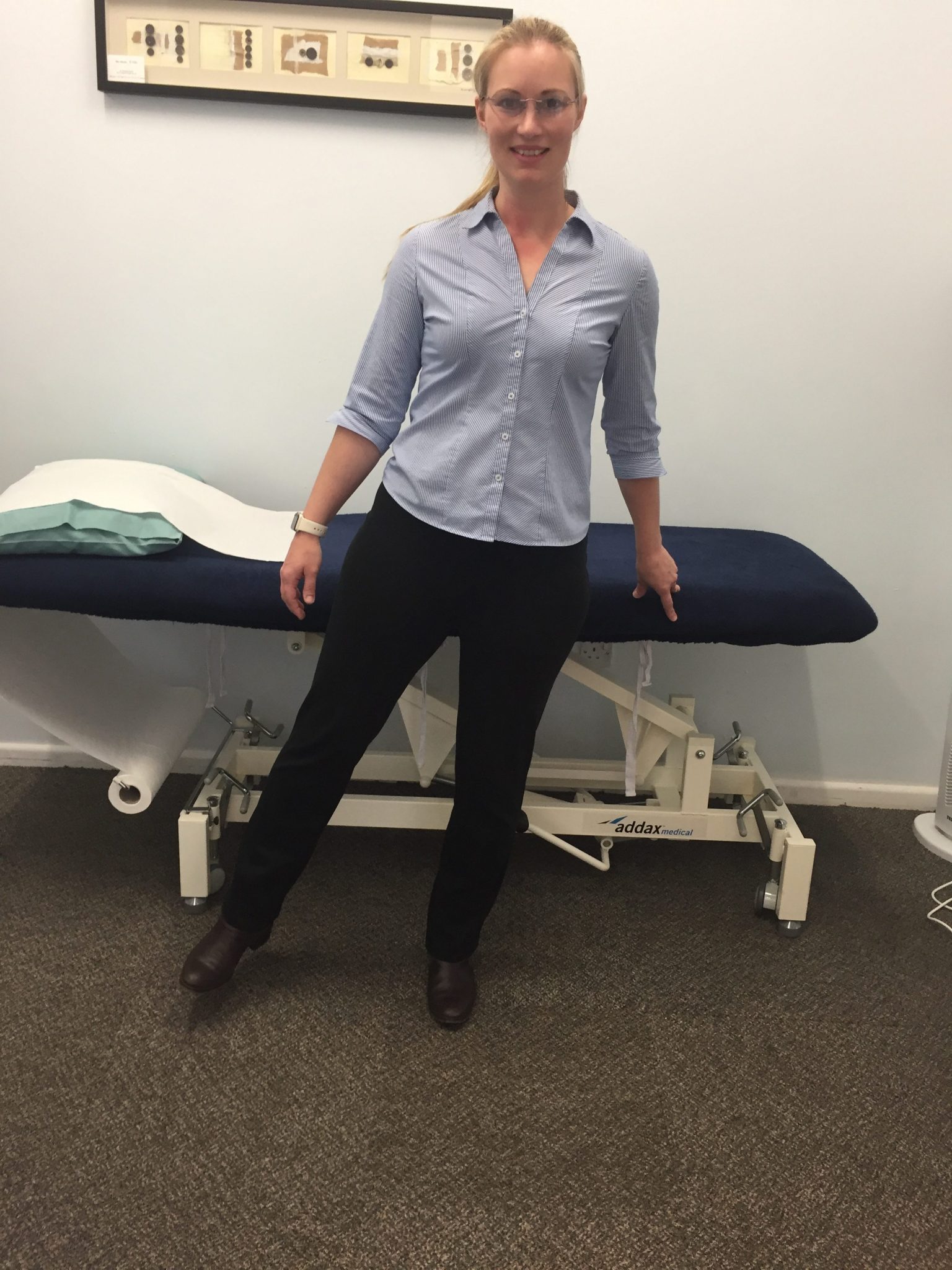 How to prevent a fall
As we get older or after an injury our ability to balance decreases.  This means if we trip on uneven ground or wobble on an ankle we are then more likely to fall over rather than being able to catch our self and correct the wobble.
Things to look for in the home:
1. Have you got any loose rugs you could slip on?
2.Do you make sure you have well fitting slippers for indoors?
3. Don't walk in a darkened room
4. Keeps floors clean and tidy
Below are some exercises to try which will help to improve your balance.  Try to do the exercises everyday – once you are confident at doing the exercises you could try them whilst brushing your teeth as that will act as a good memory aid.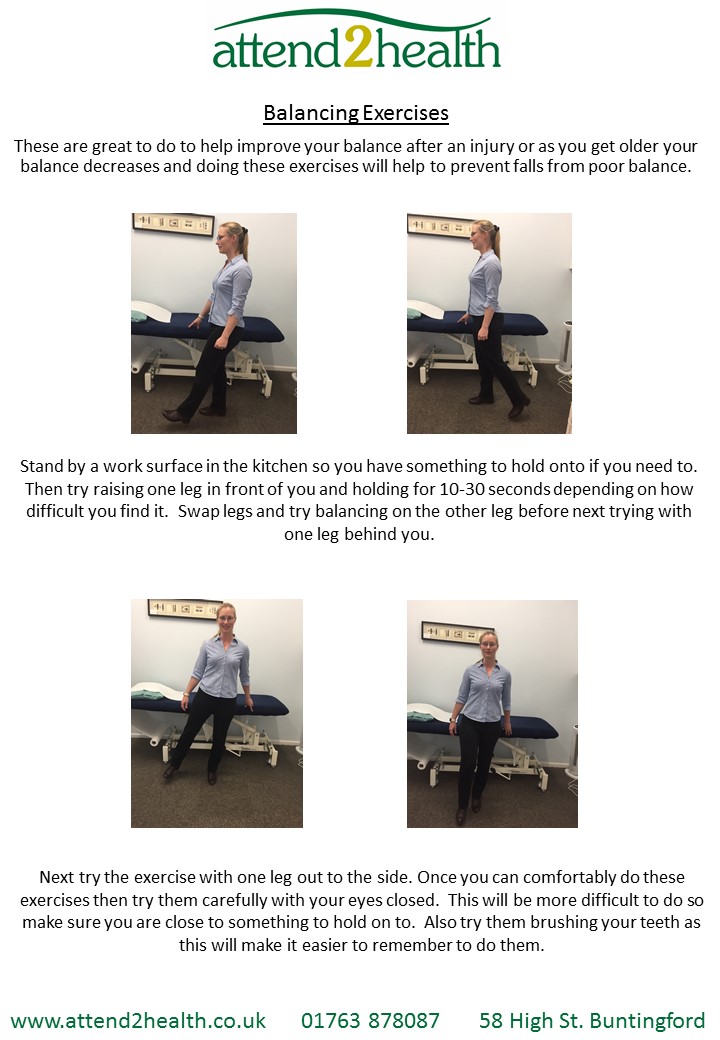 Tags In
Google Rating
5.0 131 reviews
Charlotte Wood

★★★★★

2 months ago

Been coming to visit ginelle for a little while now! Ginelle is so professional and knowledgeable! And has really helped

… More

me a lot! Cannot recommend her enough!.

N. Dunkley

★★★★★

a month ago

Great experience, always super easy and great solutions

Heidi Huntley

★★★★★

4 months ago

My back always feels unbelievably better after seeing Natalie; she is a superb sports therapist. The clinic have provided

… More

excellent covid-19 precautions.