Tips to help your back this Christmas time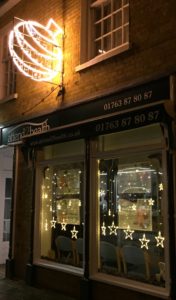 The festive season can be a stressful time, with presents to buy, family gatherings to negotiate and planning for the big day. Remember that stress can have physical consequences as well as mental, including increasing muscle tension and aches and pains, as well as weakening the immune system. Make sure you're taking time for yourself and time to relax. It's not a luxury – it's a necessity.
Make sure you're only carrying round what you need to. Carrying overly heavy bags on a regular basis can result in upper neck and back pain, poor posture and muscle spasms. Remember to declutter your handbag or briefcase regularly so you don't leave yourself vulnerable to strain or injury.
If you are Christmas shopping, try and carry bags evenly or take a rucksack to put things in. Make regular trips back to the car so you aren't having to carry heavy things for too long.
When wrapping presents try and do them over a few days rather than all at once. Wrap small presents at a table and be careful when wrapping the bigger things to take a break and gentle stretch your back before and afterwards.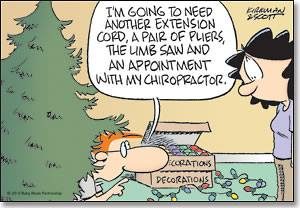 If you are standing in a queue for a while, try and shift your body weight from side to side or if you can put one foot on a step even better so that the weight is not constantly being focused on one part of your spine. The spine gets its oxygen supply through movement so the more you can move the better.
If you do experience any pain why not book a free chat with one of our practitioners and see if we can help you.
Merry Christmas from everyone at Attend2Health
Google Rating
5.0 126 reviews
— A Google User

★★★★★

11 months ago

For years I suffered with a dodgy knee that my doctor nor a consultant could sort. Ginelle at A2H diagnosed it instantly

… More

and following a couple of treatments I am pleased to say I have been able to play golf without using supports. Subsequent sports related injuries have also been dispatched to history! Each time the cause was explained and treated. I am happy to recommend A2H.

Heidi Huntley

★★★★★

a week ago

My back always feels unbelievably better after seeing Natalie; she is a superb sports therapist. The clinic have provided

… More

excellent covid-19 precautions.

Lorraine Pike

★★★★★

a year ago

I've had many treatments over the years by the skilful practitioners that Louise recruits. All have been superb and

… More

I cannot speak highly of each and everyone of them. I am currently having treatment for my neck, shoulders and back! I feel incredibly lucky to have such amazing facilities night on my doorstep. Excellent advice is always given and I always leave knowing that I have received the very best treatment. I cannot thank you all enough and continue to recommend you to friends and family. In fact, anyone I come across who requires 5 star treatment and service!