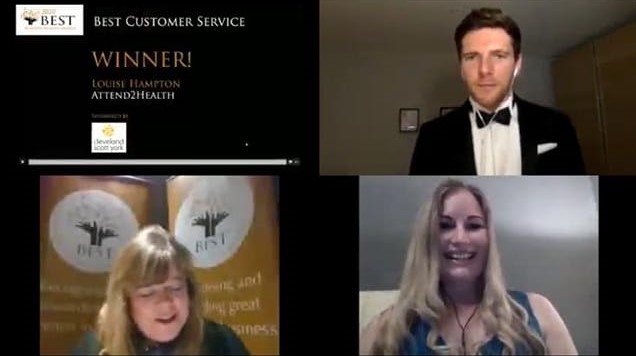 We Won an Award!
On Friday Attend2Health was in the Final of the Best Business Women Awards under the customer service category.  https://www.bestbusinesswomenawards.com/2020-finalists/
This is a hotly contested category with 7 of us in the final.  I was so proud to actually win this award and just shows what an amazing team we have with over 135 5 star Google Reviews!
The Awards show was held online so it did feel a bit weird getting all dressed up to stay at home! The night however was really good fun and it was wonderful to be able to speak to lots of like minded women.
Hopefully this years awards will take place in October and we will all be able to go along and celebrate our success too.
For more information on how we might be able to help please go to https://www.attend2health.co.uk/