Karen Batchelor
Karen is a fully qualified, experienced, psychodynamic counsellor, who adheres to a professional code of ethics and good practice and belongs to The British Association of Counselling & Psychotherapy (BACP).
She can offer you one to one, open-ended counselling, always ensuring confidentiality in a safe and comfortable environment.
Book your appointment direct with Karen by calling 07961139680 or email kbcounselling@icloud.com.
Donna Robbie
Donna is a fully qualified integrative trained counsellor who belongs to the National Counselling and Psychotherapy Society (NCPS).
Understanding and self-awareness are the keys to acceptance which in turn creates the potential for change. I have observed and experienced the transformative power of counselling to change lives and I feel passionately about sharing this opportunity with my clients.
I offer an initial Zoom or telephone session free of charge so you can get to know me, tell me a little bit about yourself and ask me any questions you might have about counselling and how we might work together.
Book your appointment direct with Donna by calling 07704128150 or email donnarobbiecounselling@gmail.com.
Amanda Lonergan
Amanda Lonergan works with adults as an integrative counsellor which means she incorporates the various disciplines according to my client's needs. Amanda uses person-centred as her baseline and then draws on Psychodynamic, CBT and Gestalt approaches for example depending on what's useful/appropriate and how the sessions progress. From time to time she may also include some creative interventions, such as drawing or clay work.  Amanda is also a trained hypnotherapist so hypnotherapy can be included if appropriate.  Amanda currently works on Mondays from the clinic.  Book direct  amanda@indigowellness.co.uk  07773477259.
What is Psychodynamic Counselling?
Psychodynamic therapy centres on the origins of emotional suffering.  It is a tool to aid self-reflection and self-examination, using the relationship that develops between the client and the therapist as insight into certain patterns of behaviour that become apparent in the client's life.
Is this for me?
I would like to offer time for you.  A safe space for you to feel that you can share your feelings without judgement. I am here to listen to any worries, concerns, or difficulties you may be experiencing or perhaps you are struggling to cope with a loss, whether it be a bereavement, a relationship, a job or just the feeling that your life is passing you by and it is not working out how you had hoped.
Sometimes we may find it hard to talk to or confide in our loved ones or friends, you may worry about upsetting them and not wanting to burden them with your worries or perhaps you fear being judged or maybe you think that your problems or feelings aren't as bad as theirs.
Everyone experiences life differently.  Through building a trusted, therapeutic relationship, we can work together to explore, your life experiences, and how they may have affected you.  This can help you to gain self-awareness for why you may react to certain situations the way you do, or why your life may have taken a certain path.
Although, I am a qualified psychodynamic counsellor, I do seek to determine an approach to the work that would suit you and your needs.
Person-Centred Counselling
Counselling is for everyone. Yes, Counselling can help you deal with past trauma. Yes, Counselling can help you cope with challenging current life events and situations, such as bereavement, addiction, relationship breakdowns/difficult relationships, anxiety, depression, life-limiting illness, low self-confidence and self-esteem, lack of motivation, the list goes on.
But maybe it's time to start seeing Counselling as a positive life-enhancing opportunity. I like to think of Counselling as a healthy coping strategy. If you experienced a physical illness or ailment, you would seek treatment to relieve yourself of physical pain and distress and yet often we don't apply that strategy to our mental health. There is pain in being alive, it's part of the human condition and it is natural to want to avoid pain but when we don't deal with our pain or we use unhealthy coping strategies to avoid or alleviate pain, we turn our pain into suffering. We don't often do this consciously but the result is the same.
Counselling is self-care and self-compassion. In exploring your thoughts, feelings, actions and behaviours, you can better understand yourself, your motivations and beliefs, your values and your strengths, your insecurities and your fears and move towards positive change. You can achieve this with the right guidance, tools and understanding and this is what person-centred counselling offers you.
Areas of counselling considered: –
Abortion
Abuse   –       Domestic, Emotional, Physical, Sexual
Addiction
ADHD
Anxiety
Bereavement
Bullying
Cancer
Carer support
Chronic Fatigue syndrome (ME)
Depression  –      Bipolar disorder, Feeling sad, Postnatal depression, Seasonal affective disorder (SAD)
Discrimination
Dissociation
Eating disorders
Infertility
Loneliness
Low self confidence
Low self esteem
Miscarriage
Personality disorders
Post-traumatic stress disorder (PTSD)
Pregnancy & birth
Redundancy
Relationship problems
Self-harm
Sexuality
Stress
Suicidal thoughts
Trauma
Work-related stress
What to expect from your first session?
In the first instance, a telephone call would be made to discuss your availability for regular weekly counselling and a brief description of why you are seeking therapy.  You will then be offered an initial appointment.  This will be to, further, discuss what has bought you to counselling and to assess how we may be able to work together to be able to explore what you have been feeling.  Thereafter and all going well, you will be offered a regular therapy session at the same time each week.
How long will each session last?
The initial meeting will be 50 minutes, and all sessions thereafter will be 50 minutes once a week.
Making a Booking:
To book an appointment please contact the counsellors direct.
Karen Batchelor kbcounselling@icloud.com   07961139680
Donna Robbie  donnarobbiecounselling@gmail.com  07704128150
Amanda Lonergan  amanda@indigowellness.co.uk  07773477259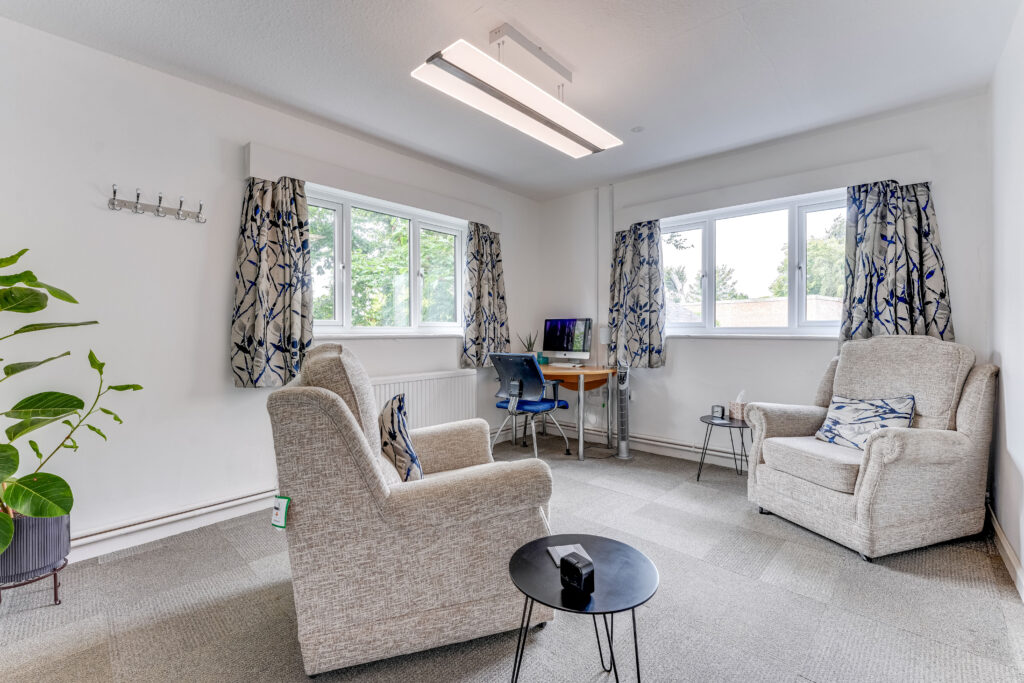 TRAINING AND QUALIFICATIONS
Karen's training:
Certificate of Higher Education in Counselling- University of Hertfordshire  Diploma in Psychodynamic Counselling-  The Counselling Foundation  Advanced Diploma in psychodynamic Counselling- The Counselling Foundation  Completed "Foundation of infant Loss" Training
Donna's Training:
Certificate in Counselling Skills, Certificate in Counselling Studies (Both achieved at West Herts College)  Diploma in Therapeutic Counselling at the Marriotts Counselling and Training Academy,  Accredited member of the National Counselling and Psychotherapy Society.
Zoe's Training:
Qualified Person-Centred Counsellor and registered member of BACP.  Advanced specialist qualified to work with young people.  Independent Violence Advisor (IDVA).
Amanda's Training:
Professional diploma in Psychotherapy and Counselling.  Registered with the National Counselling and Psychotherapy Society (NCPS)  Cert Hyp CS and registered with the National Hypnotherapy Society (HS) Amanda also has a degree in Psychology of Human Communication with French. BSc(HONS).

Karen and Zoe are members of The British Association of Counselling & Psychotherapy (BACP)