NEW YOU: Specialists in EMDR, HYPNOTHERAPY & NLP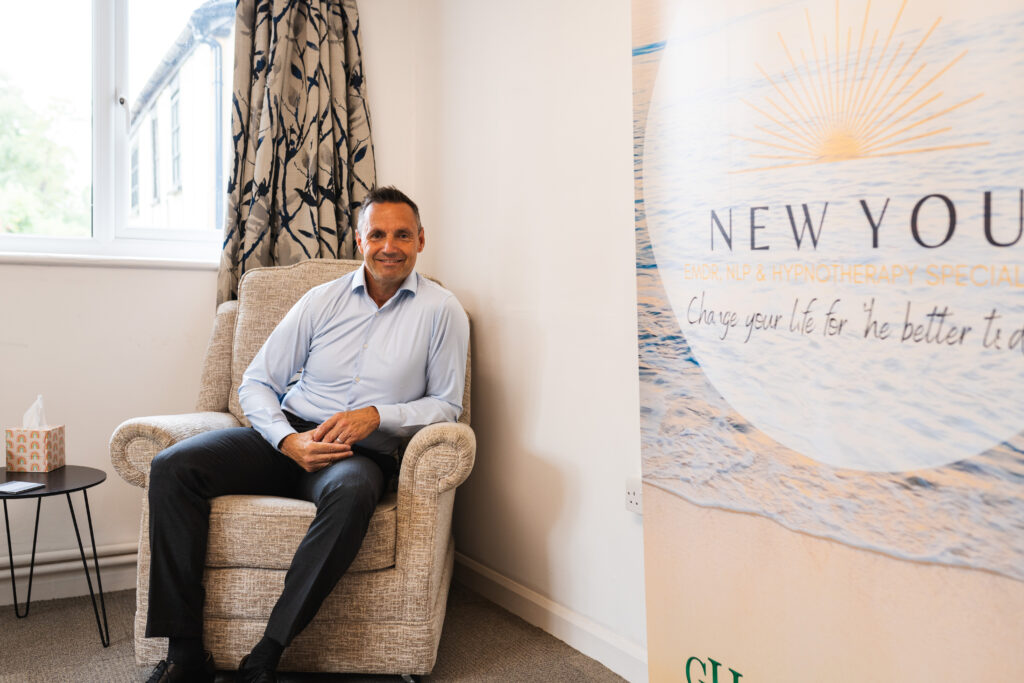 How can we help you…?
Unless you have been living in some perfect parallel universe, then most of us have something that we would like to change, maybe you feel stressed or anxious, would like to lose weight, give up smoking, improve your business or sports performance…. The list is practically endless!
Here at New You we like to keep things as simple and as uncomplicated as possible…
First of all, we want to understand the changes that you would like to make in your life, then we formulate a bespoke plan of action to achieve these goals.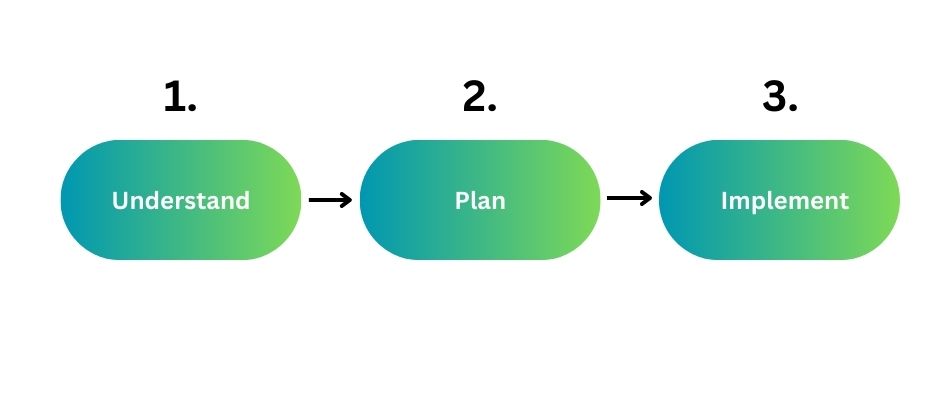 UNDERSTAND We have a brief initial telephone conversation to discuss your needs, wants and expectations. This call is Free Of charge.
PLAN – Further to our telephone conversation we can spend some time formulating a bespoke Plan of Action
IMPLEMENT We book in an appointment and commence treatment.
---
How do we help you…?
We use a very powerful combination of therapies that work amazingly when combined together, they are EMDR, Hypnotherapy and NLP.
EMDR
EMDR was originally developed in the 1980's by American Psychologist Francine Shapiro and today is used to treat a wide range of issues.
EMDR is recognised and recommended by both the National Institute of Health and Care Excellence (NICE) & The World Health Organisation (WHO).
There are three Main Stages of Sleep… Light Sleep, Deep Sleep and REM sleep (Rapid Eye Movement).
It is during REM sleep that the Brain processes and in simple terms, gets everything in order. Unfortunately, some memories are inadequately processed, and this is where EMDR can help.
By utilising Bilateral stimulation, we can replicate this important REM sleep whilst you are awake.
EMDR follow a simple four stage process…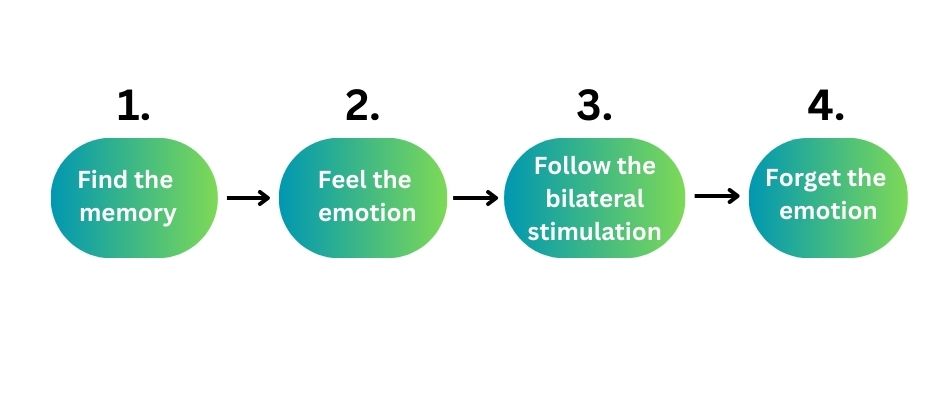 Many therapists may use their fingers or tapping to induce this Bilateral stimulation and whilst this is absolutely fine, we want our clients to have the very best, so we have chosen to invest in the latest, dedicated equipment.
PLEASE NOTE – EMDR is not a talking therapy so it's particularly good if you have something very private to deal with that you would rather discuss or not talk about, EMDR works on treating feeling and emotions so is very confidential.
---
HYPNOTHERAPY
Hypnotherapy uses hypnosis to try to treat conditions or change habits.
Hypnotherapy works by altering our state of consciousness in such a way that the analytical left-hand side of the brain is turned off, while the non-analytical right-hand side is made more alert.
This heightened state of awareness is sometimes called a trance. During hypnosis, most people feel calm and relaxed.
Hypnosis is usually done because the hypnotic state allows people to explore painful thoughts, feelings, and memories they might have hidden from their conscious minds.
---
NLP
NLP or Neuro Linguistic programming.
Neuro-linguistic programming is a way of changing someone's thoughts and behaviours to help achieve a desired outcome.
At school we are taught what to think, but never how to think, NLP can help especially when used in combination with EMDR and Hypnotherapy.
---
What next?
If you like to book an appointment please use our online booking system, please remember to choose the correct appointment …
 First Appointment approx. 90 min including Free initial telephone consultation (£125)
 Follow Up Appointment approx. 60min (£85)
Call Stuart on 07885 200490 or email Stuart@newyou.world.
Testimonials:
'In my job there's a fair bit of hanging around that's why I struggled to give up the Vapes..I still haven't had one craving TRULY AMAZING thank you so much!' 
'What you did today was quite mind-blowing, I have not felt anxious at all, quite surreal!'
'I feel so much better in myself, for ten years I have wasted money on my addiction, I now have money to do my flat up. Everyone keeps telling me how healthy I look and it's only been 10 days clean! I really can't thanks you enough Stuart'