What is hypnotherapy?
Hypnotherapy combines the holistic connection between our mind and body with a practical solution focused approach. The focus is always on individual needs and goals and each session is tailored to discover what motivates you, what blocks you and what feels right for you, combined with practical solutions on how to achieve your goals.
What is the difference between hypnosis and hypnotherapy?
Hypnosis is a deep state of relaxation, mid-way between full consciousness and sleep. Although it can feel different for different people, for most it feels somewhat like daydreaming. Hypnotherapy is an alternative therapy which uses hypnosis in order to access our subconscious mind and the power to make the changes we desire.
What to expect?
Initial Consultation
The initial consultation session is the longest session. It lasts 75 minutes in order to allow time to chat about your goals and any concerns, how to approach them and be able to decide if hypnotherapy is right for you. This is followed by a 25-minute, deep relaxation to give you the chance to experience what hypnosis feels like.
Follow-up Sessions
Most people see results after 3-5 additional 60-minute sessions, depending on the issue being treated. Each session will be tailored to your individual needs according to what was discussed at your initial consultation session and how the sessions progress. The main part of these sessions requires you to sit or lie down and relax in a comfy chair whilst you listen to our hypnotherapist who guides you into a deeply relaxed state and takes your focus inwards to talk to your subconscious by using various hypnotherapy techniques, such as guided imagery and positive suggestion.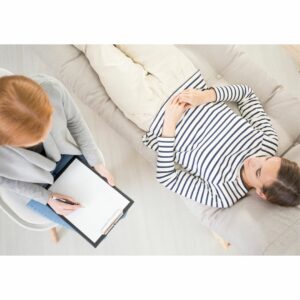 What can Hypnotherapy help with?
Pain Relief
Stop Smoking
Self-Esteem and Confidence
Stress & Anxiety
Weight Loss
Habits – such as nail biting or snacking.
Fears & Phobias
Sleep Difficulties
Sports Performance
Prices
Initial Consultation £90
60-minute session £75
Stop Smoking £180 (2 sessions only – initial 90 mins; follow up 60 mins)
45-minute deep relaxation £55
A £50 deposit will be taken when the booking is made.  48 hours notice is needed to cancel or amend the booking or the deposit will become non-refundable and retained for this purpose.