Assessment
You are welcome to attend our clinic for assessment, alternatively we can assess you in your home. Assessments in schools, day centres or place of employment subject to permission.
 Assessments for seating, manual or powered wheelchairs or postural support will include: ·
Medical history along with social and environmental situation ·
 Physical assessment, this may include both seated and lying assessments, you may be asked to remove/loosen clothing in order for full assessment to be completed ·
Recording of body measurements ·
Risk Assessment ·
Setting of client clinical and social goals
The assessment will last either 60 or 90 minutes depending on complexity. We will ask a few questions when you book an assessment to determine the assessment time required. The assessment will conclude with identification of product parameters that will help you achieve your particular goals along with a recommendation of equipment. You may wish to take this to an independent provider of equipment or we can arrange trials of equipment.
Product or Equipment trials
We can arrange product or equipment trials at our clinic, but would recommend for more complex equipment to be trialled in the environment in which it is intended to be used.
Purchasing of products or equipment will be between the client and provider. Delivery and handover of the products or equipment will be between the client and provider but Attend 2 Health can be present at the handover at your request to support the client.
User and Carer Equipment Training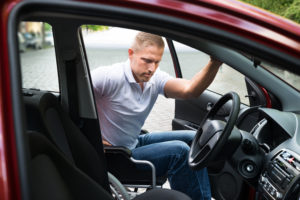 We can provide training to users and carers for many different products and equipment.
This can include: ·
Manual wheelchairs – teaching skills including transfers and back wheel balancing ·
Powered wheelchairs – teaching driving skills both indoors and outdoors, improving users skill and confidence ·
Pressure ulcer prevention training – to independent wheelchair users and carers supporting more dependent individuals ·
24 hour postural advice and training
 Planned Reviews
If you choose to use Attend 2 Health for any of our wheelchair seating and posture services, with your permission we will contact you in the future to offer you reviews of your equipment. This could highlight any adjustments that may be required due to growth or changes in condition.