At Attend2Health we teach a type of yoga called Inner Axis.
Inner Axis deals directly with stress, anxiety and sleeplessness. Promoting a level of fitness that makes you feel better, stronger, sleep better and therefore function at a higher level in your relationships, life and work.
This technique includes breath initiated movement and mindfulness, inspiring visualisations and immediately effective relaxation techniques, with posture options suitable for beginners through to experienced practitioners.
The inner Axis approach is that everyone is welcome regardless of experience or current ability. The class offers a safe, friendly atmosphere with no judgement.
Inner Axis is a practice for everyone who desires inner health as well as physical health.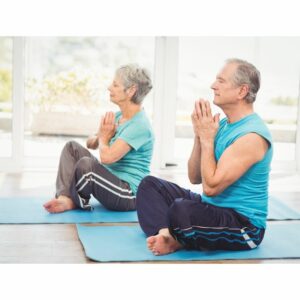 Beginner class:
This class is designed for those who are new to yoga and breathing practices. The postures are put together in a way that suits those who don't currently have a yoga practice or those who have limited movement. There will be no tying ourselves in knots here! The focus will be on breath initiated movement and healthy alignment for each individual body rather than going into the extreme version of each posture.
Intermediate/advanced class:
This class is designed for those who already have a yoga practice. We will deepen our practice by holding postures while in healthy alignment as well as deepening our breath practice, working on becoming more fluid with our movements and breathing.