Your chiropractic appointment – in pictures!
Now, we're not exactly as interesting as the Guggenheim, but it's good to know what a clinic looks like before you visit.  Today's post focuses on what you can expect when you come to Attend2Health to visit Alexander Smith, one of our chiropractors.
This is Attend2Health (sunshine not always as pictured).  We're on Buntingford High Street and just opposite the library.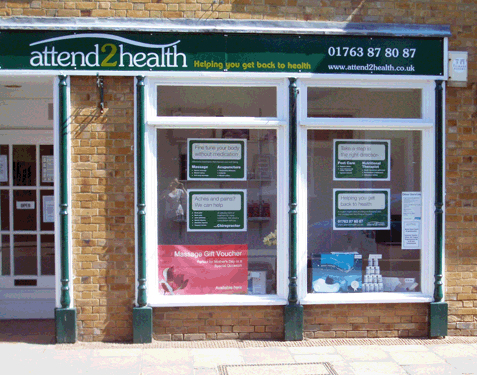 Welcome to the clinic.  This is Kat, who is part of our Front Desk team.  More often than not, she's slightly hidden behind the desk.  Say hello, Kat.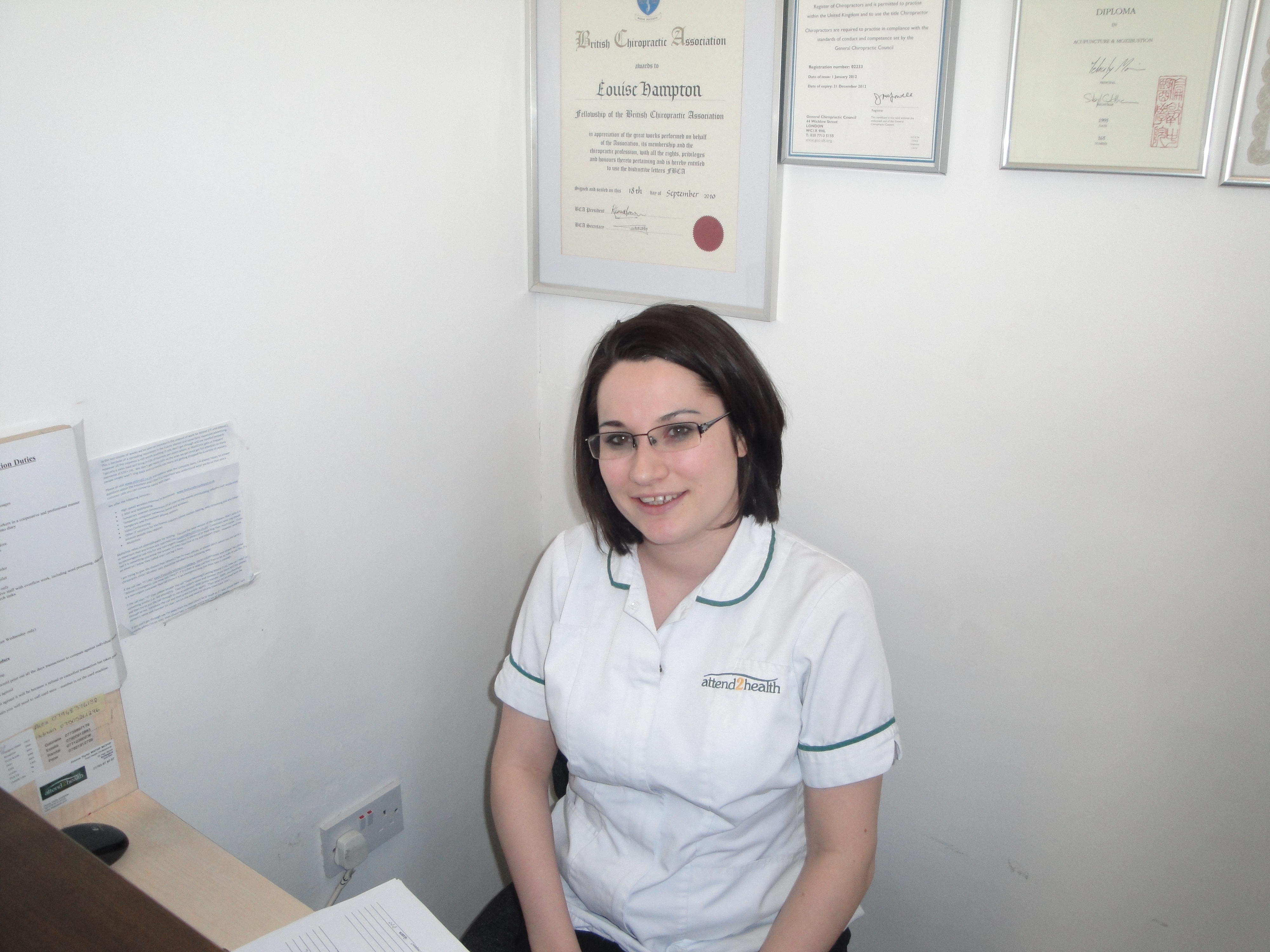 Very good.
This is the chiropractic treatment room.  In this picture is the bench, an activator, an ultrasound machine, and some blocks.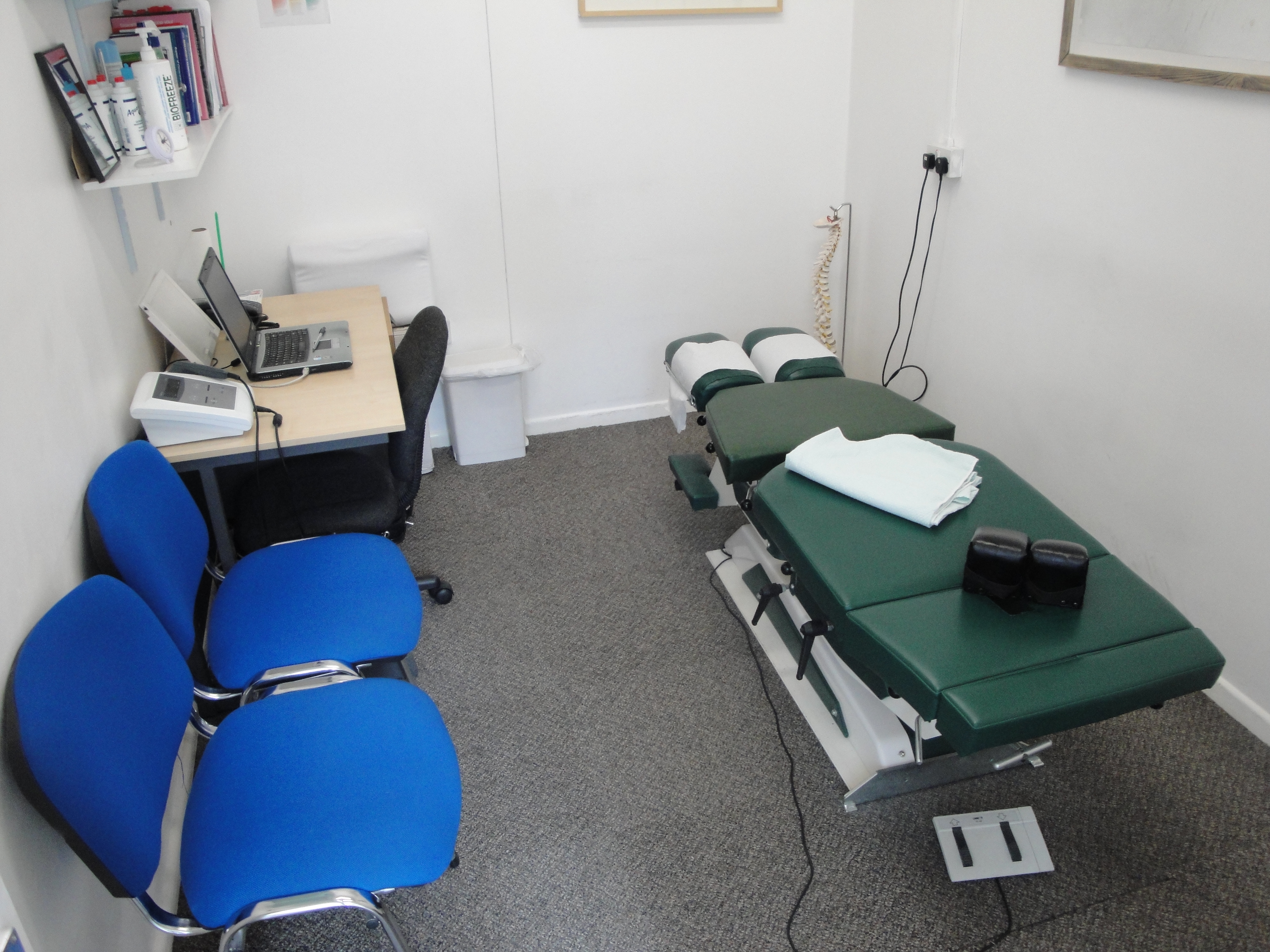 But!  As useful as these are, we could definitely do with a chiropractor!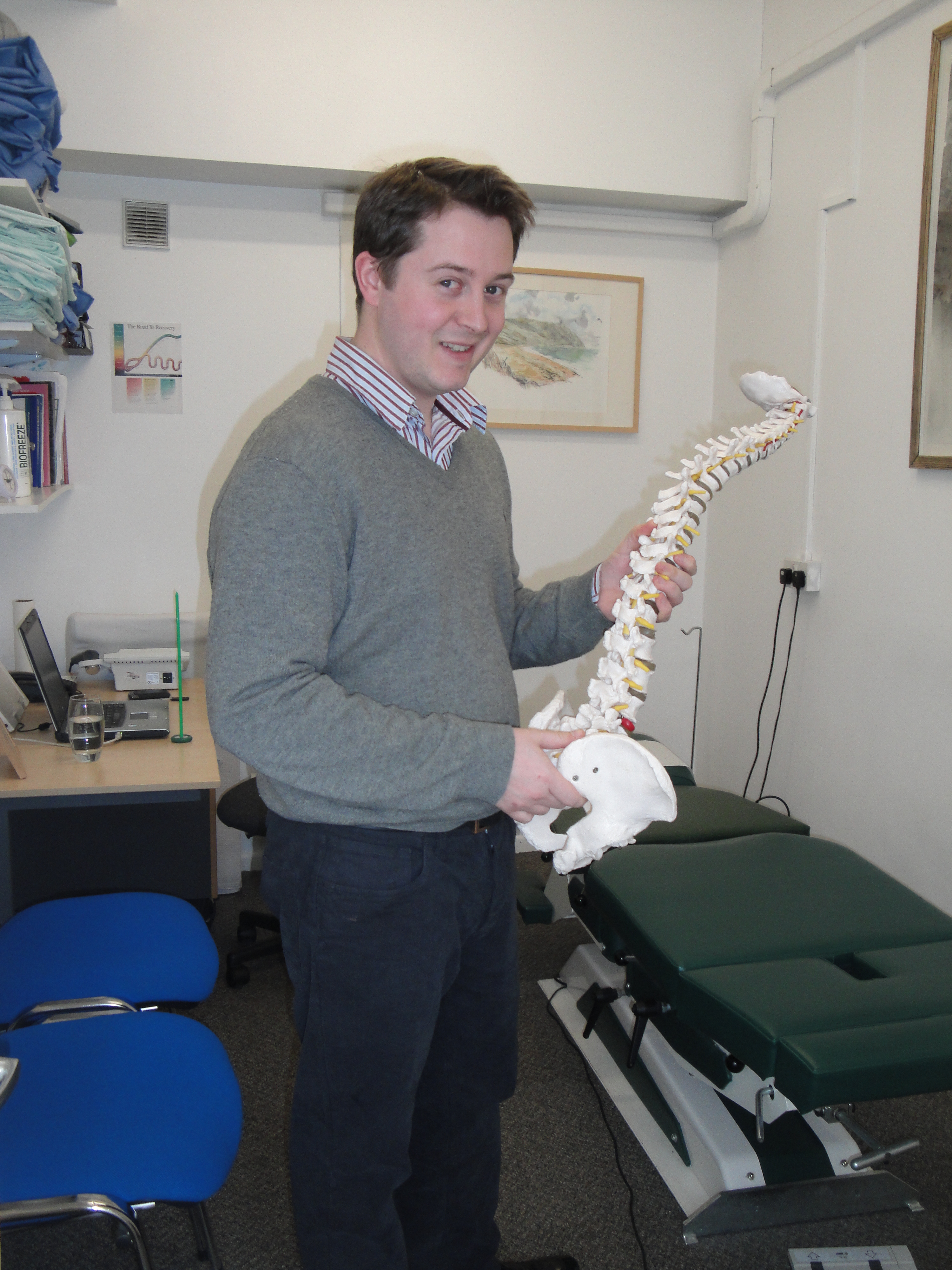 That's better.  On the left is Alex.  In his hands is a spine.  I have it on good authority that it's a model, and not the spine of a previous patient.
On your first appointment, you'll get a consultation where you discuss your complaint with the chiropractor, an examination, where the chiropractor examines the area causing discomfort, and a treatment.
The treatment may involve mobilisation (soft tissue work), activator work – which involves a small spring-loaded spinal stimulator –  and adjustments.  Adjustments are those 'cracky' bits that you may well be aware of.  What an adjustment actually does is move the joint beyond its regular range of motion, but not beyond the range of motion which the joint is designed to move.
After your treatment, Alex may suggest you buy an ice-pack from our foyer, or reccommend ice and heat on the area for which you're seeking treatment.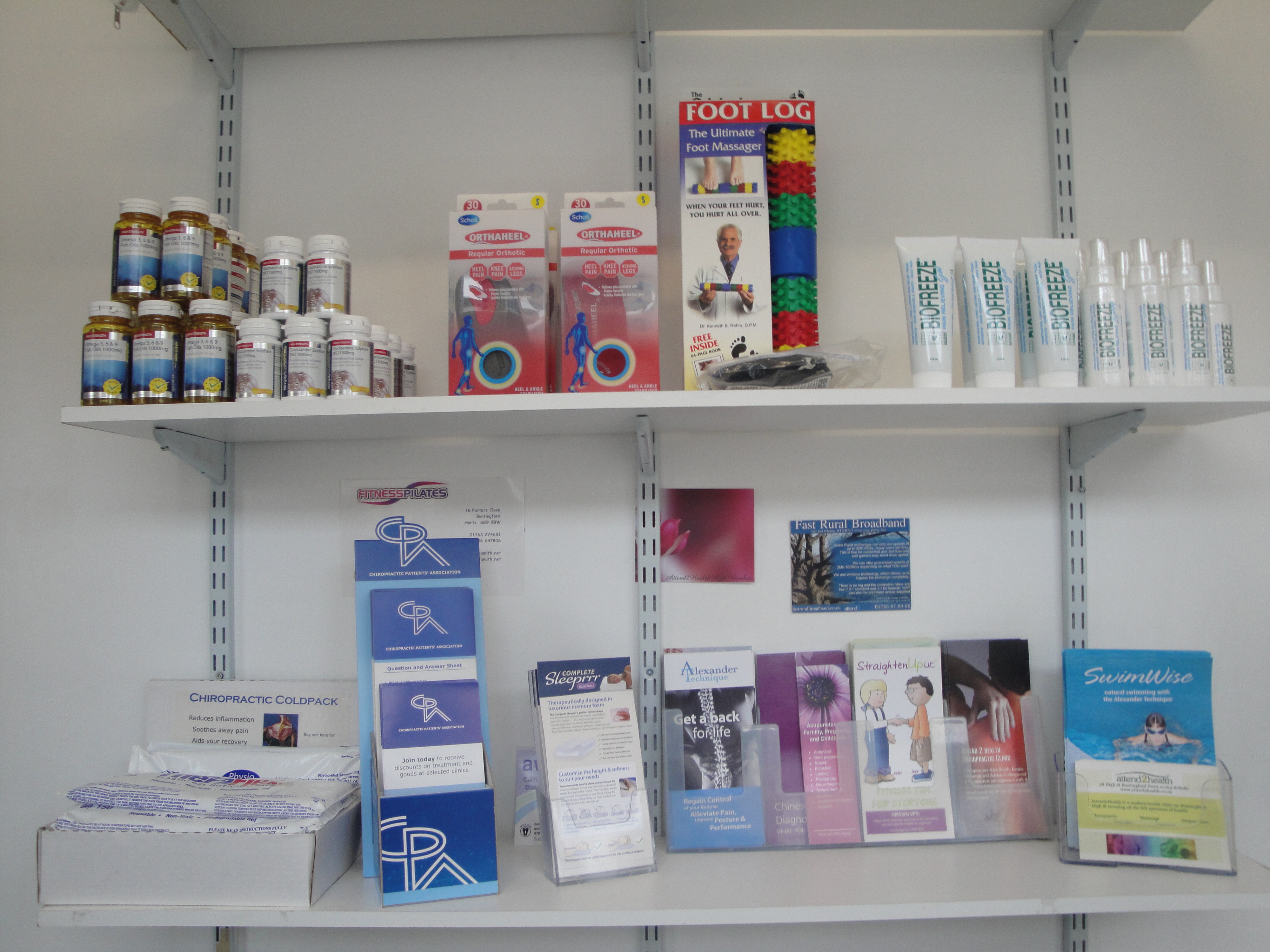 (As you can see, we have lots of ice packs.  Among other things.)
Depending on the state of your condition, we may ask you to book in once a week, or may just wish to see you for maintenance in a month-or-so's time.  At which point, you'll get to see Kat and Alex, or one of our other lovely Front Desk Team and Chiropractors.
So, we're not the Guggenheim, like I said, but hopefully seeing what you'll expect makes chiropractic, and our clinic, a little less abstract and a little more real.
Google Rating
5.0 127 reviews
Heidi Huntley

★★★★★

a month ago

My back always feels unbelievably better after seeing Natalie; she is a superb sports therapist. The clinic have provided

… More

excellent covid-19 precautions.

AKBrechin

★★★★★

4 months ago

After only two treatments I'm feeling better than I have done in months. My mental health was suffering as I'd assumed

… More

I was destined for a life of pain and was beyond help. I can't recommend Louise enough. Thank you!

Kim Byrne

★★★★★

a month ago

Polite helpful, good advice.