Would you like to Balance your 'Yin and Yang' ?
 Chinese doctors believe that our bodies are composed of the opposing forces of Yin and Yang that need to work in harmony for us to achieve health and vitality
Reflexology has been around for thousands of years, it's a manual therapy focusing on the feet and has recently enjoyed a surge in popularity as a modern holistic therapy to relieve pain and stress.
Reflexologists believe that different areas on your feet and hands correspond to other parts of your body and that massaging them can have positive effects on your body as a whole.
For 3,000 years Chinese practitioners have used reflexology to re-balance Qi (the life force flowing through energy channels) to treat a number of conditions. It can work alongside conventional Western medical medicine to promote healing and improve wellbeing and vitality.
What does it involve?
On your initial consultation, your reflexologist may ask you about your medical history, health issues, lifestyle and diet.
They will then apply painless pressure to your feet using their thumb and forefinger to identify which areas of your body aren't functioning properly
If you are particularly ticklish your hands may be used instead!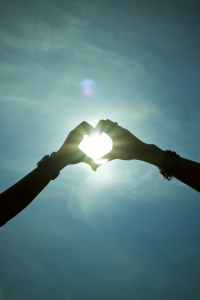 How does it work?
Reflexology is based on the Chinese principle that certain areas on the soles of your feet or hands contain millions of nerve endings which correspond to other areas of your body.
It is believed that reflexology stimulates the body into healing itself by improving circulation, reducing stress, pain and restoring natural balance.
What can it help with?
If you are lacking energy or feeling sluggish reflexology can restore balance and help your body to heal itself.
It can boost sluggish circulation and is useful for treating stress, anxiety, back pain, migraine, poor digestion, irritable bowel syndrome (IBS), respiratory problems, asthma, headache, bladder problems, menopausal symptoms and period pain.
It's a great way to zone out and enjoy a relaxing massage.  Patients are left feeling relaxed and refreshed.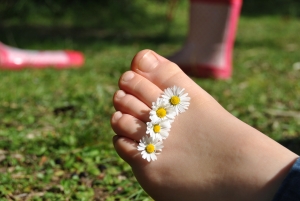 So if you'd like to get your Yin and Your Yang back together in perfect Harmony Give us a call or pop in to book an appointment with Estelle and find out for yourself what Reflexology can do for you!
Google Rating
5.0 135 reviews
jane baldwin

★★★★★

a month ago

Excellent service from the minute I walked through the door. Always greeted with a smile. My chiropractor Adrian is brilliant.

… More

Can't recommend this place enough.

michelle flack

★★★★★

4 months ago

Daisy was amazing! Had my first treatment the other day and have been in severe pain with my back after going in and having

… More

treatment I was pain free for days for the first time in about 6 months definitely will be going back and highly recommend daisy and clinic she took time to find out all about me and what I wanted to achieve...it was amazing ...first class worth every penny! .

Amy Ellen

★★★★★

3 months ago

Daisy was amazing when I went to see her. She knew exactly what was wrong and how to help me. Highly recommend x