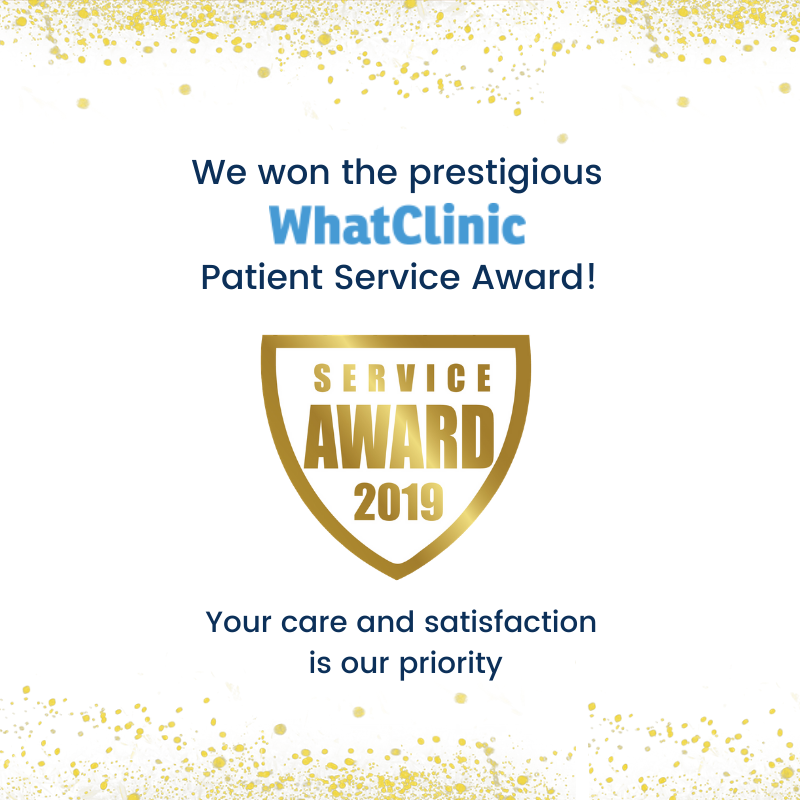 Clinic Update and New Award!
I am pleased to announce the clinic is now open for urgent treatment. We have Gary the Podiatrist working on a Monday afternoon. Louise a Chiropractor working on a Tuesday morning and Friday afternoon and Alex an Osteopath working on a Wednesday afternoon.
Please call 01763 878087 for more information. All practitioners will be in full PPE. We ask that you either bring your own mask or we have them available at the clinic for you to wear. There is no receptionist at the moment and only one patient in the clinic at any one time to maintain social distancing where we can.
In other news I am very proud to announce that Attend2Health has been awarded a Service Award by WhatClinic.  They reward the clinics who demonstrate a clear and measurable commitment to patient service.  This award means a lot to us as only 5% of clinics in the country will get an award. They use patient reviews as well as how quickly we respond to calls etc as the criteria.  We always strive to do our best for our patients and it is great to see this recognised.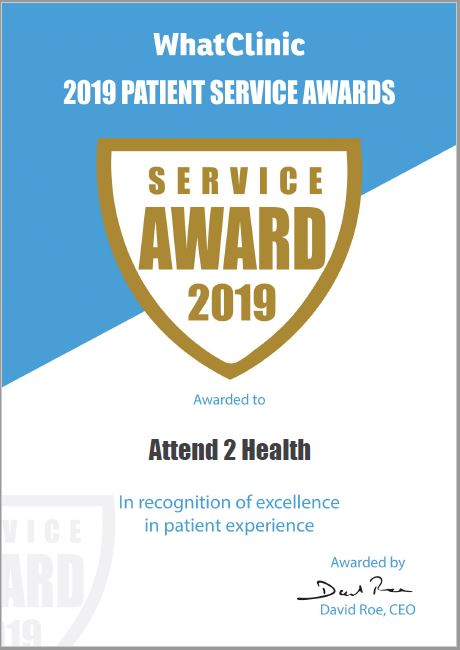 Google Rating
5.0 131 reviews
Charlotte Wood

★★★★★

2 months ago

Been coming to visit ginelle for a little while now! Ginelle is so professional and knowledgeable! And has really helped

… More

me a lot! Cannot recommend her enough!.

N. Dunkley

★★★★★

a month ago

Great experience, always super easy and great solutions

Heidi Huntley

★★★★★

4 months ago

My back always feels unbelievably better after seeing Natalie; she is a superb sports therapist. The clinic have provided

… More

excellent covid-19 precautions.