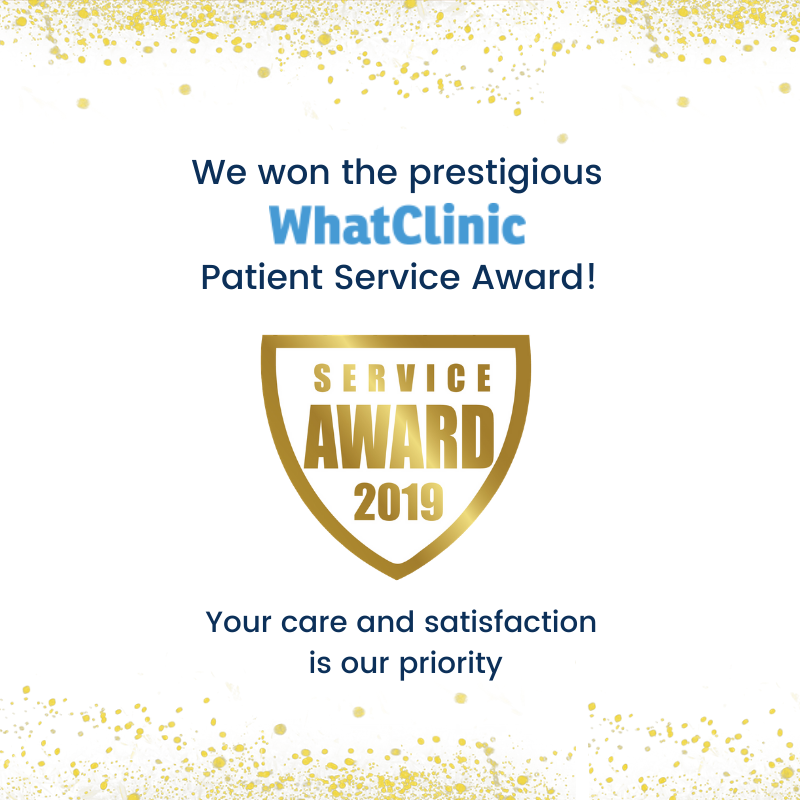 Clinic Update and New Award!
I am pleased to announce the clinic is now open for urgent treatment. We have Gary the Podiatrist working on a Monday afternoon. Louise a Chiropractor working on a Tuesday morning and Friday afternoon and Alex an Osteopath working on a Wednesday afternoon.
Please call 01763 878087 for more information. All practitioners will be in full PPE. We ask that you either bring your own mask or we have them available at the clinic for you to wear. There is no receptionist at the moment and only one patient in the clinic at any one time to maintain social distancing where we can.
In other news I am very proud to announce that Attend2Health has been awarded a Service Award by WhatClinic.  They reward the clinics who demonstrate a clear and measurable commitment to patient service.  This award means a lot to us as only 5% of clinics in the country will get an award. They use patient reviews as well as how quickly we respond to calls etc as the criteria.  We always strive to do our best for our patients and it is great to see this recognised.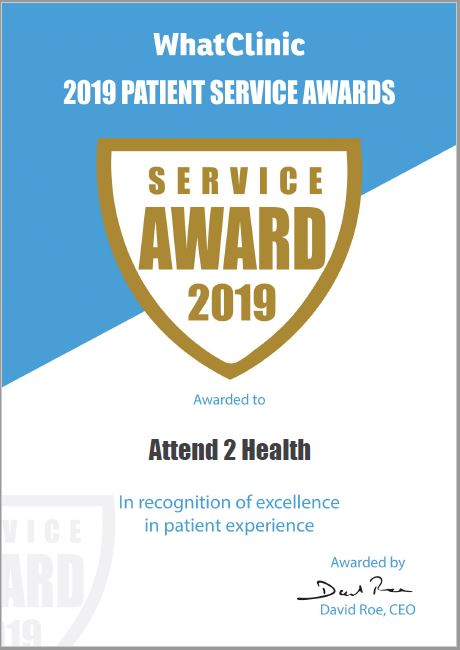 Google Rating
5.0 126 reviews
— A Google User

★★★★★

11 months ago

For years I suffered with a dodgy knee that my doctor nor a consultant could sort. Ginelle at A2H diagnosed it instantly

… More

and following a couple of treatments I am pleased to say I have been able to play golf without using supports. Subsequent sports related injuries have also been dispatched to history! Each time the cause was explained and treated. I am happy to recommend A2H.

Heidi Huntley

★★★★★

a week ago

My back always feels unbelievably better after seeing Natalie; she is a superb sports therapist. The clinic have provided

… More

excellent covid-19 precautions.

Lorraine Pike

★★★★★

a year ago

I've had many treatments over the years by the skilful practitioners that Louise recruits. All have been superb and

… More

I cannot speak highly of each and everyone of them. I am currently having treatment for my neck, shoulders and back! I feel incredibly lucky to have such amazing facilities night on my doorstep. Excellent advice is always given and I always leave knowing that I have received the very best treatment. I cannot thank you all enough and continue to recommend you to friends and family. In fact, anyone I come across who requires 5 star treatment and service!