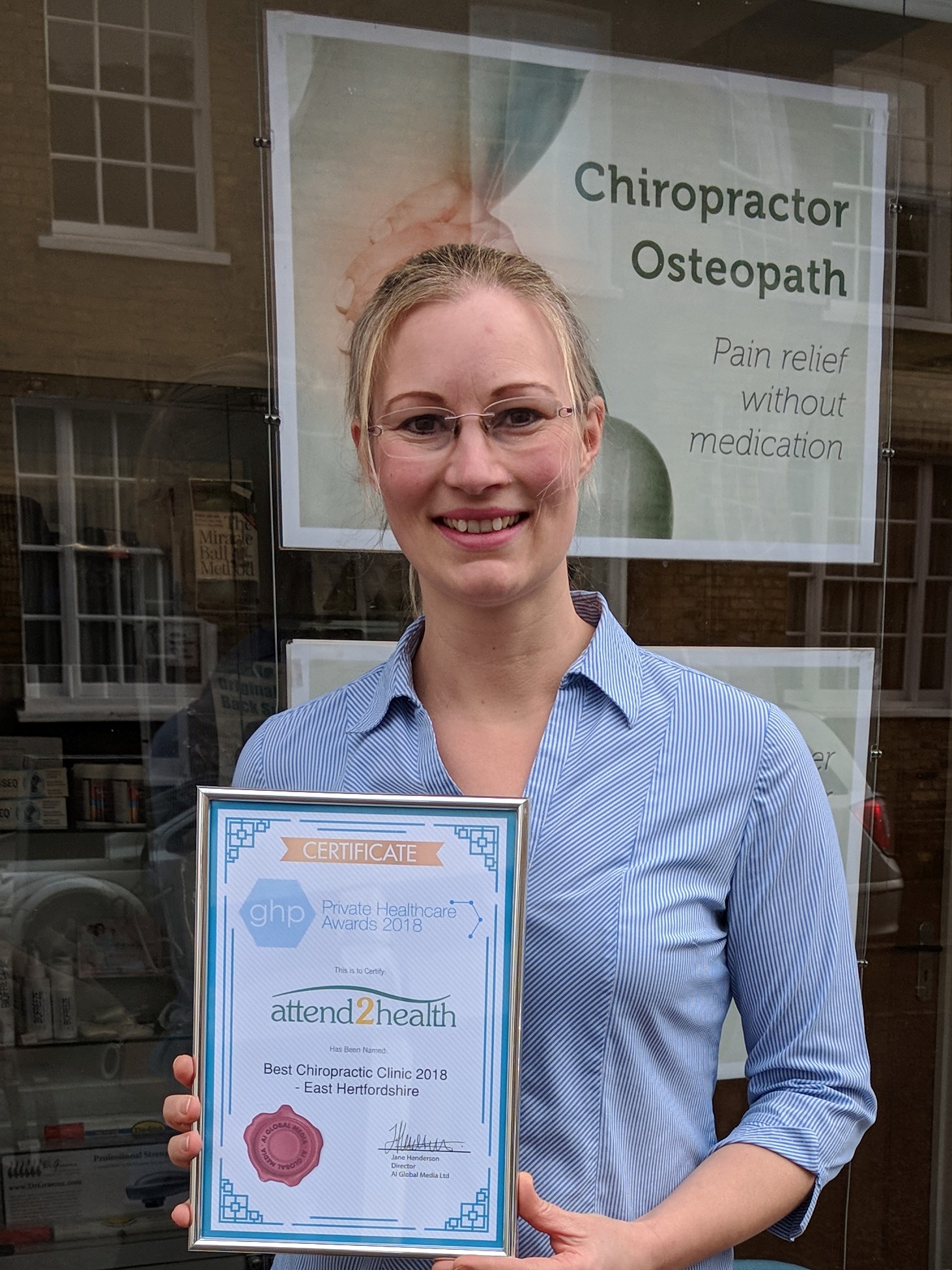 Chiropractor wins Award!
Attend2health is very pleased to announce we have been awarded Best Chiropractic Clinic in East Herts by GHP Private Healthcare Awards 2018.
To win this award patients voted for us and we also had to submit evidence of why we deserved to win this award. This was done back in November and we are so grateful to everyone who took the time to vote for us.
This was my post back in November!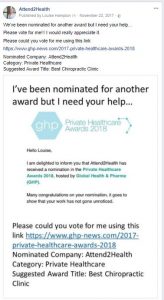 Once all our evidence was also submitted the entries were judged and we found out recently that we had won Best clinic in East Herts!  It was lovely to be recognised for all our hard work.
Discussing the success of their winners, Sam Jordan-Turner, GHP Awards Coordinator commented: "As the industry is filled with individuals, teams and companies, we recognise and support all who work tirelessly to provide the best practice and innovation as they strive to provide the highest levels of compassion transforming healthcare for the better. As such, I am proud of the success of all of my winners and I wish them the very best of luck for the future."
GHP prides itself on the validity of its awards and winners. The awards are given solely on merit and are awarded to commend those most deserving for their ingenuity and hard work, distinguishing them from their competitors and proving them worthy of recognition.
Attend2Health is very proud that it can help so many people and our 50 Five Star Reviews on both Google and Facebook show how well received we are in the community.
We strive to do the very best we can for our patients.   The Clinic was 10 years old back in October and is going from strength to strength with a wonderful team of practitioners.  With a staff of 15 people at Attend2Health all working together if one treatment type is not suitable there are many more to try.
Louise explained that when the clinic started in 2007 we were just coming into a recession and times were tough.  By concentrating on providing the best possible service the clinic has been able to come through the hard times and flourish into a fantastic place helping to ease peoples pain and provide them with a better quality of life.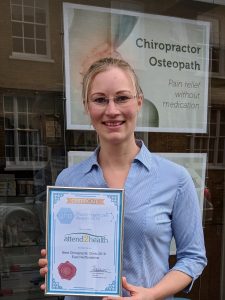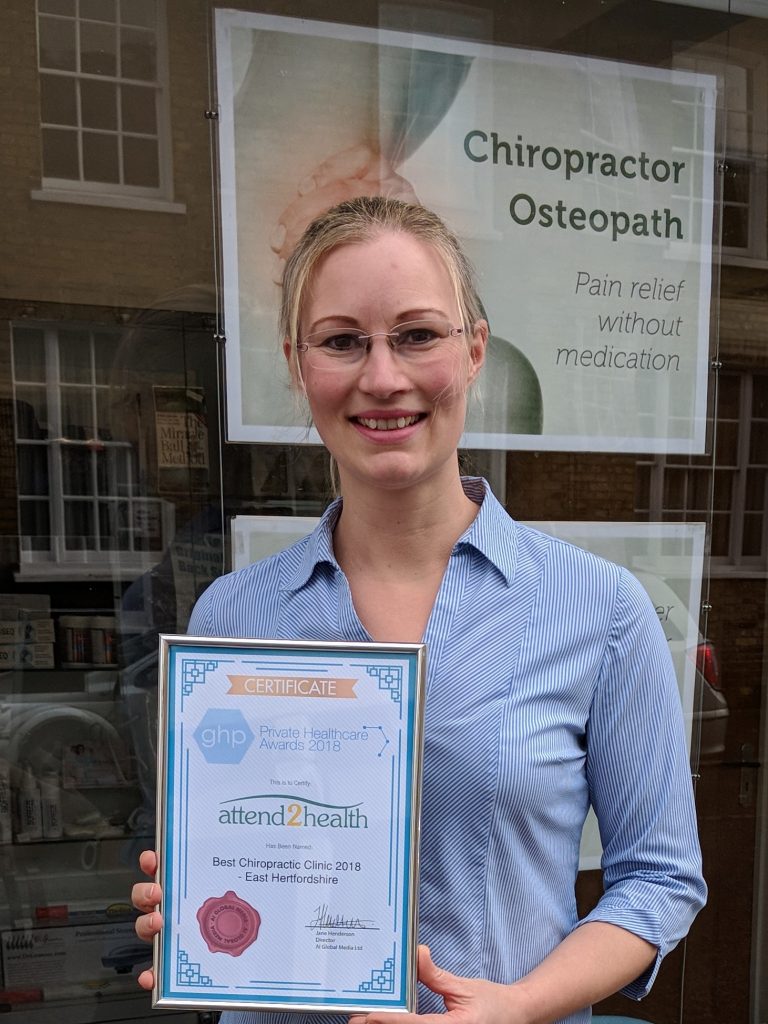 If you would like to know more about what we do or how we could help, give the clinic a call on 01763 878087 and book a free chat with one of our practitioners.  We look forward to speaking to you.
Tags In