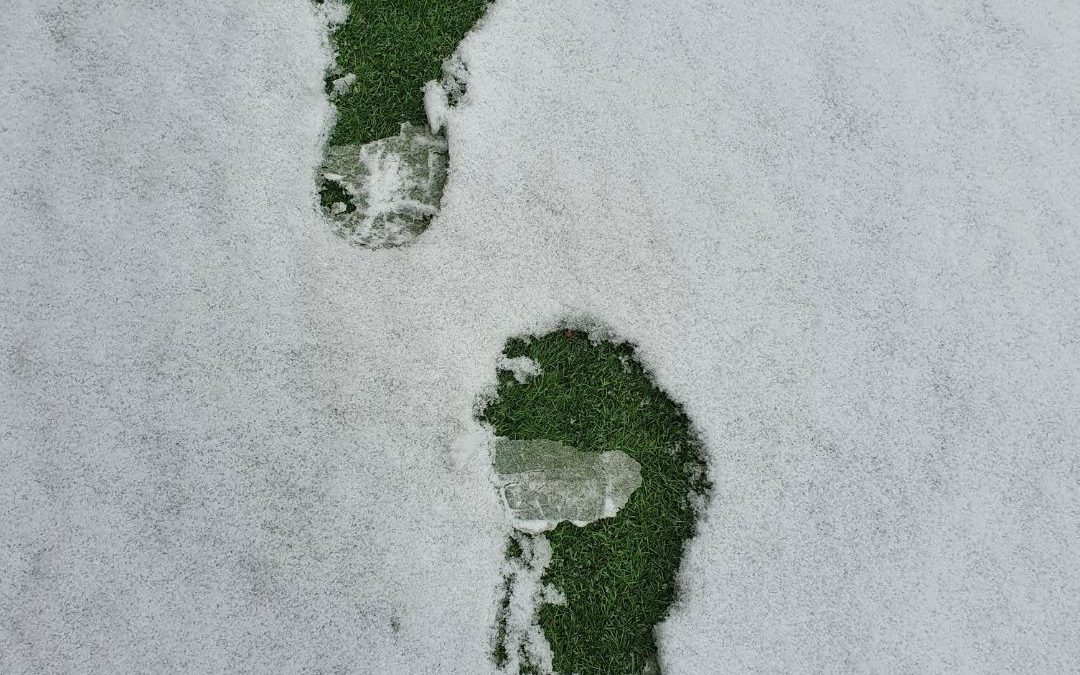 Do you have an 'Ice Walk?'

With snow and ice over the next few days it is really important to take care when walking.

It can be useful to shorten your gait slightly as this will make you more stable when walking in the snow and ice, giving you an 'Ice Walk'! Others say to walk like a penguin!

Footwear is also very important:
– It is a good idea to have two pairs of shoes, one for walking in the ice and snow, the other for indoors or whilst driving
.– Waterproof or other, lined shoes are preferable as are thermal socks as these items will help keep your feet warm. Cold, numb feet are less able to sense and adapt to changing conditions.
– Footwear should have a solid and large, raised treads on the sole; essential for maximising your grip on the ice.
– Shoes with support features are important
– walking shoes with a firm ankle support are ideal as they help prevent you 'going over' on your ankle and help you feel more stable in slippery conditions. If shoes have laces, they should be firmly laced to give a close fit without limiting the circulation.

If you do feel unsteady on your feet long term it would be wise to do some balancing exercises to help. For further advice why not book a free chat with one of our physiotherapists. They can look at how you walk and let you know things to do to help improve it.
Just call 01763 87 80 87 today!