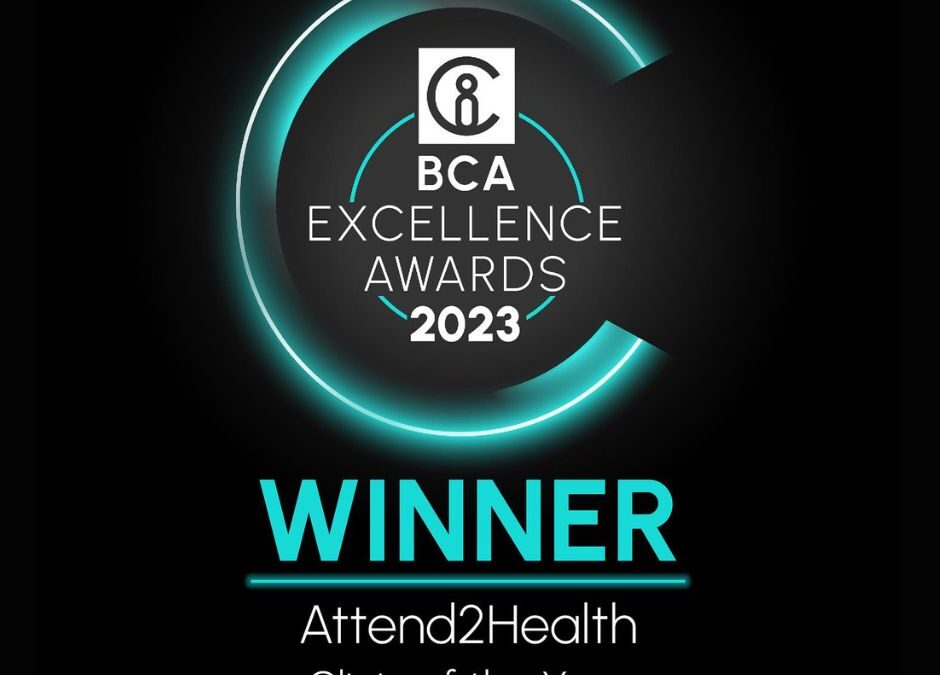 We Won Clinic of the Year!
We are so shocked and excited to announce Attend2Health won the British Chiropractic Association's Clinic of the Year Award on Saturday! Established in 2007 we are a multi disciplinary clinic which houses many different professions. By all working closely together we make sure the needs of the patient are always put first.
Our key objective is to provide the best experience for our patients from the moment they first make contact with the clinic to the moment they leave. We are forever learning from our patients providing the best evidence based practice possible.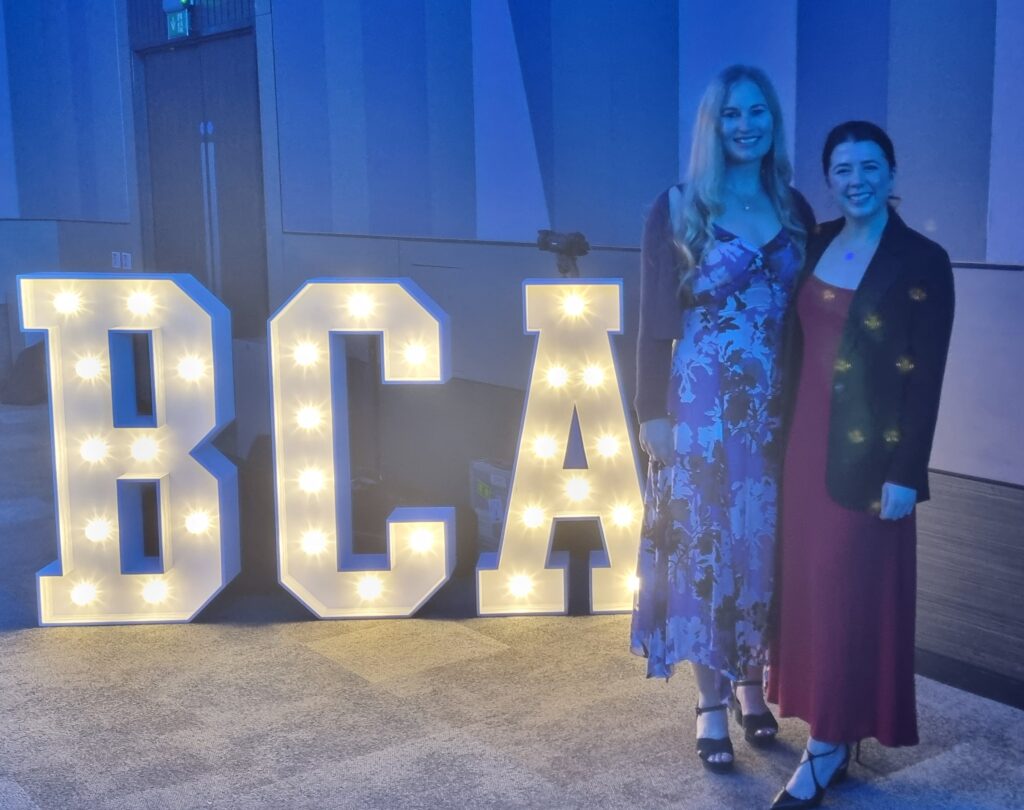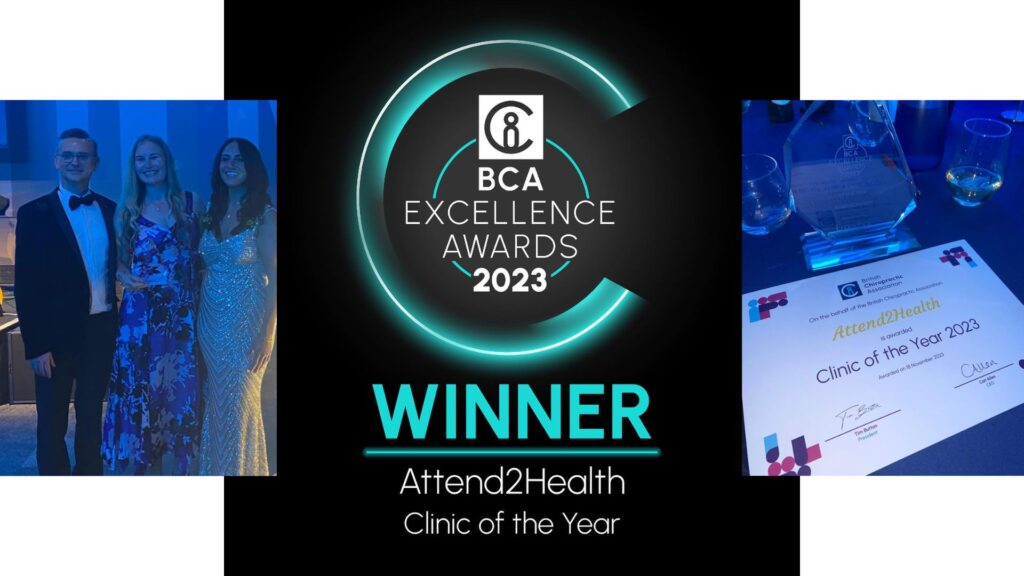 During the day a conference was held. This provides a great opportunity for Chiropractors to come together and undertake training. Chiropractors must do 30 hours of CPD training a year and so this could count towards that.
Chiropractors Ashleigh, Megan and Louise from Attend2Health all attended the training sessions.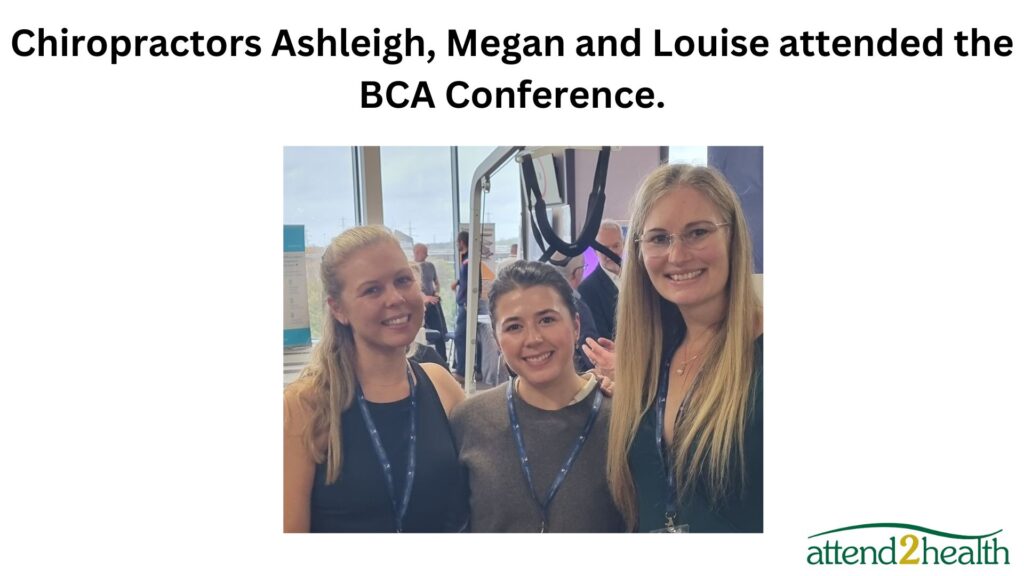 We are so proud of all our team who come together for the best interests of our patients. Thank you so much to all our patients for their continued support too.
Louise Hampton
Louise Hampton is a chiropractor and owner of the award winning Attend2Health clinic. She is a fellow of the British Chiropractic Association and first qualified in 2004 with a degree in Chiropractic. In her spare time she enjoys throwing the hammer in athletics and spending time with her children.
Google Rating
5.0 184 reviews
steve shinkins

★★★★★

5 months ago

Adrian the chiropractor is superb. Before seeing him with back and shoulder issues I had seen a physiotherapist, and an osteopath

… More

but neither helped. Following treatment by Adrian I'm significantly better. Thank you so much.

Julie Weaver

★★★★★

5 months ago

The clinic is very professional . The receptionist is very helpful and polite. Saw Adrian the chiropractor for the first

… More

time and was very impressed with the consultation. Very thorough and will be carrying on with treatment on a regular basis. Would recommend to anyone who needs to see a chiropractor. Also parking is so easy in Buntingford.

Jo Wheal

★★★★★

2 months ago

Everyone has been so friendly and helpful. My neck and shoulders are feeling a lot better after 2 sessions with Oli, he has

… More

been so knowledgeable and friendly. Thank you