Santa-stic! (And a happy new year)
Happy New Year!
With the last of the Christmas pudding finally eaten, the mince-pies already on your waistline, and the weather as unhappy with January as the rest of us, we're definitely starting 2012 with a bang. If you're like us and don't take down your decorations until Twelfth Night, make sure you look after your back while doing it: bend from the knees, don't overstretch, and don't fall onto the remains of the Christmas tree.
Speaking of Christmas… On Saturday 17th December, we held a charity treatment morning where we offered massage, reflexology and chiropractic treatments in return for donations.  We raised over £250, which was then used to buy presents for children at the Lister Hospital over the festive period.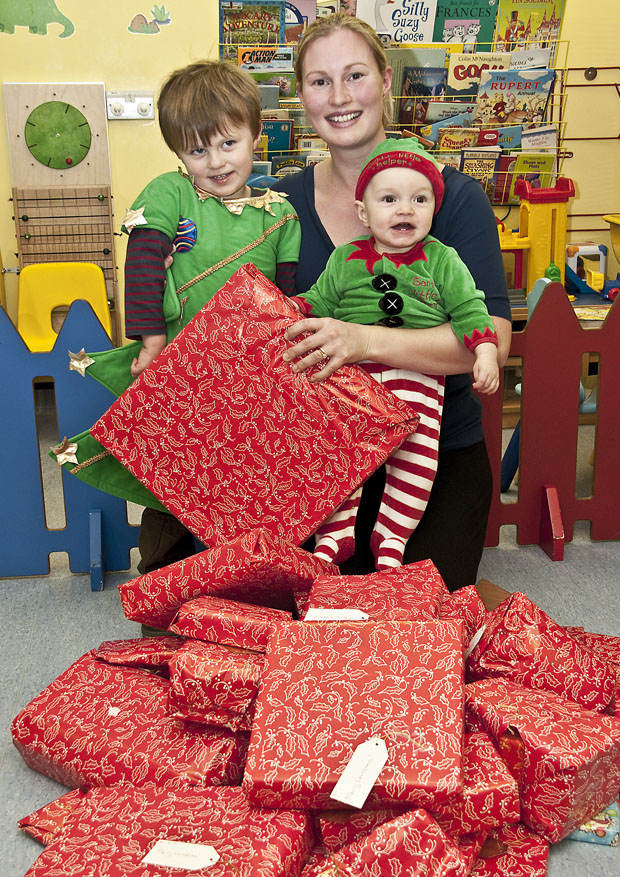 On December 23rd, Chiropractor Louise Hampton delivered the presents to the hospital.
Marylin Goodhew – one of the play therapists in the children's ward – was extremely grateful for the donations, explaining that they unfortunately had a full ward for Christmas this year.
"I'm really pleased that the presents were so well received and made such a difference," said Louise.  "Thank you so much to all the patients who supported our charity morning, be it with their own donations of toys, or helping us to raise so much money for the children – it was lovely to give something back to the community, and we couldn't have done it without the help of our patients." 
Moving swiftly back to the New Year, however – how are your resolutions going?  Are you going for that run every morning, or has the weather hampered your plans before you ever managed to start?  Maybe you resolved to swim every day (not too difficult in this weather), or to cut back on the carbs.  Whatever you chose to do, congratulations!  Committing to a resolution is the first step, and often the trickiest.  Make sure you don't over-do it in the first few weeks: stretch before and after all exercise, and stay with what's comfortable – if you've not run since school, don't expect to manage marathons before February!  If you get any pains, make sure to book in with a chiropractor or sports masseuse – it might be nothing to worry about, but it's always better to be safe than sorry.
Our resolution (other than working off all of the Quality Street from the last two weeks) is to make this blog more reader-centric: let us know what you'd like to read about.  Maybe you want more tips on how to take care of your back, maybe you want more information about the disciplines which we offer at the clinic.  Maybe you want some more of my excellent chiropractic puns… Well, perhaps not the last one.
Whatever you'd like to see in the blog, leave us a comment, or email us at info@attend2health.co.uk and let us know.
Until our next update, we wish you happiness and wellbeing from everyone at Attend2Health.
Tags In
Google Rating
5.0 133 reviews
michelle flack

★★★★★

a month ago

Daisy was amazing! Had my first treatment the other day and have been in severe pain with my back after going in and having

… More

treatment I was pain free for days for the first time in about 6 months definitely will be going back and highly recommend daisy and clinic she took time to find out all about me and what I wanted to achieve...it was amazing ...first class worth every penny! .

Amy Ellen

★★★★★

2 weeks ago

Daisy was amazing when I went to see her. She knew exactly what was wrong and how to help me. Highly recommend x

Charlotte Wood

★★★★★

4 months ago

Been coming to visit ginelle for a little while now! Ginelle is so professional and knowledgeable! And has really helped

… More

me a lot! Cannot recommend her enough!.