Attend2Health wins Award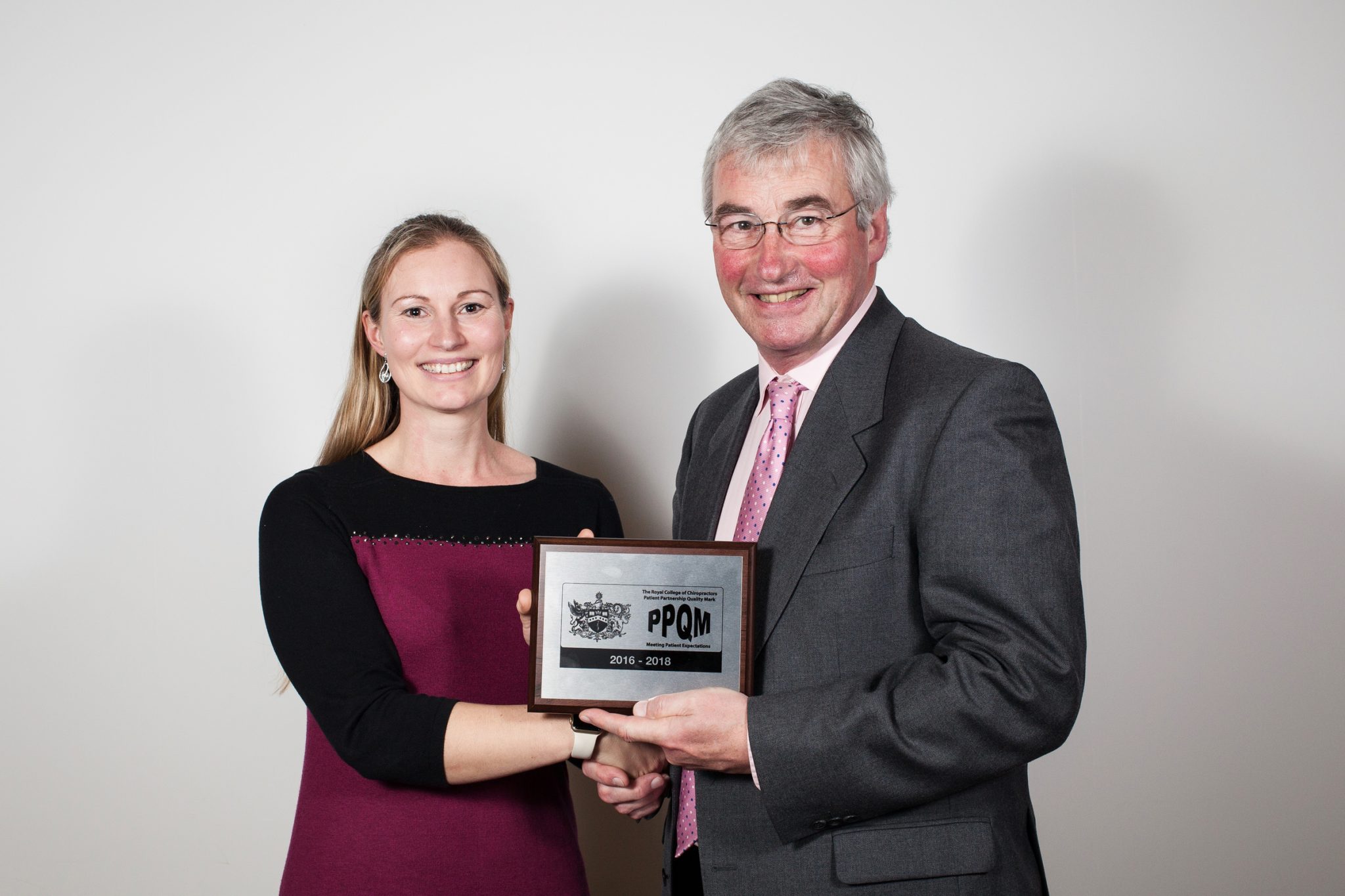 Attend2health are very proud to announce we have been awarded the Patient Partnership Quality Mark (PPQM) by The Royal College of Chiropractors.
The PPQM is awarded to chiropractic clinics that demonstrate excellence in meeting patient expectations in a range of areas including accessibility, cleanliness and safety and patient communication. The decision to award the PPQM is made by a panel of patients and public who form the Royal College of Chiropractor's Lay Partnership Group.
The award was announced at a ceremony in London on 27th January by the Chair of the Royal College's Lay Partnership Group, Mr Hew Helps.
Clinic owner Dr Louise Hampton is pictured receiving the award from the Chair Mr Hew Helps.
Louise said "The award of the Patient Partnership Quality Mark recognises this clinic's commitment to meeting the expectations our patients have when they visit us for advice and treatment. The aim of our clinic team is to continually improve our levels of service and the award encourages us that we are achieving this"
Google Rating
5.0 133 reviews
michelle flack

★★★★★

a month ago

Daisy was amazing! Had my first treatment the other day and have been in severe pain with my back after going in and having

… More

treatment I was pain free for days for the first time in about 6 months definitely will be going back and highly recommend daisy and clinic she took time to find out all about me and what I wanted to achieve...it was amazing ...first class worth every penny! .

Amy Ellen

★★★★★

2 weeks ago

Daisy was amazing when I went to see her. She knew exactly what was wrong and how to help me. Highly recommend x

Charlotte Wood

★★★★★

3 months ago

Been coming to visit ginelle for a little while now! Ginelle is so professional and knowledgeable! And has really helped

… More

me a lot! Cannot recommend her enough!.