Chiropractic Awareness Week 2016
East of England workers slacking when it comes to back health
As part of Chiropractic Awareness Week (11 – 16 April) Dr Louise Hampton from Attend2health is urging workers to do more to protect their backs, both in the office and at home.
New research from the British Chiropractic Association (BCA) reveals that almost a third (32%) of workers in the East of England admit to taking no proactive measures to help prevent back or neck pain, more than any other region in the UK. Despite this almost a fifth (18%) of people in the region who have suffered from back or neck pain say work can trigger it, and 41% have had to take time off work because of their pain.
The BCA found that over four in ten (43%) of workers in the East of England who have suffered from back or neck pain said that sitting in the same position whilst working for long periods of time contributes to their pain.
Louise comments: "The reality of modern working lifestyles means that many more workers are now spending long days in front of a computer screen, either in the office or working remotely and not doing enough to prevent serious strain on their backs. Whilst it may be tempting to do work from your sofa or bed when working from home, poor posture means you could be putting even more strain on your spine. However the good news is there are several simple steps you can take and I would encourage all workers in the East, particularly office workers, to follow these to minimise their risk of work-related back pain."
Throughout this week we shall be posting tips on how you can help yourself keep your back in tip top condition.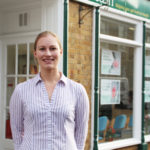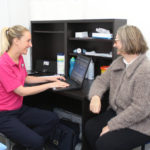 Google Rating
5.0 135 reviews
jane baldwin

★★★★★

a month ago

Excellent service from the minute I walked through the door. Always greeted with a smile. My chiropractor Adrian is brilliant.

… More

Can't recommend this place enough.

michelle flack

★★★★★

4 months ago

Daisy was amazing! Had my first treatment the other day and have been in severe pain with my back after going in and having

… More

treatment I was pain free for days for the first time in about 6 months definitely will be going back and highly recommend daisy and clinic she took time to find out all about me and what I wanted to achieve...it was amazing ...first class worth every penny! .

Amy Ellen

★★★★★

3 months ago

Daisy was amazing when I went to see her. She knew exactly what was wrong and how to help me. Highly recommend x