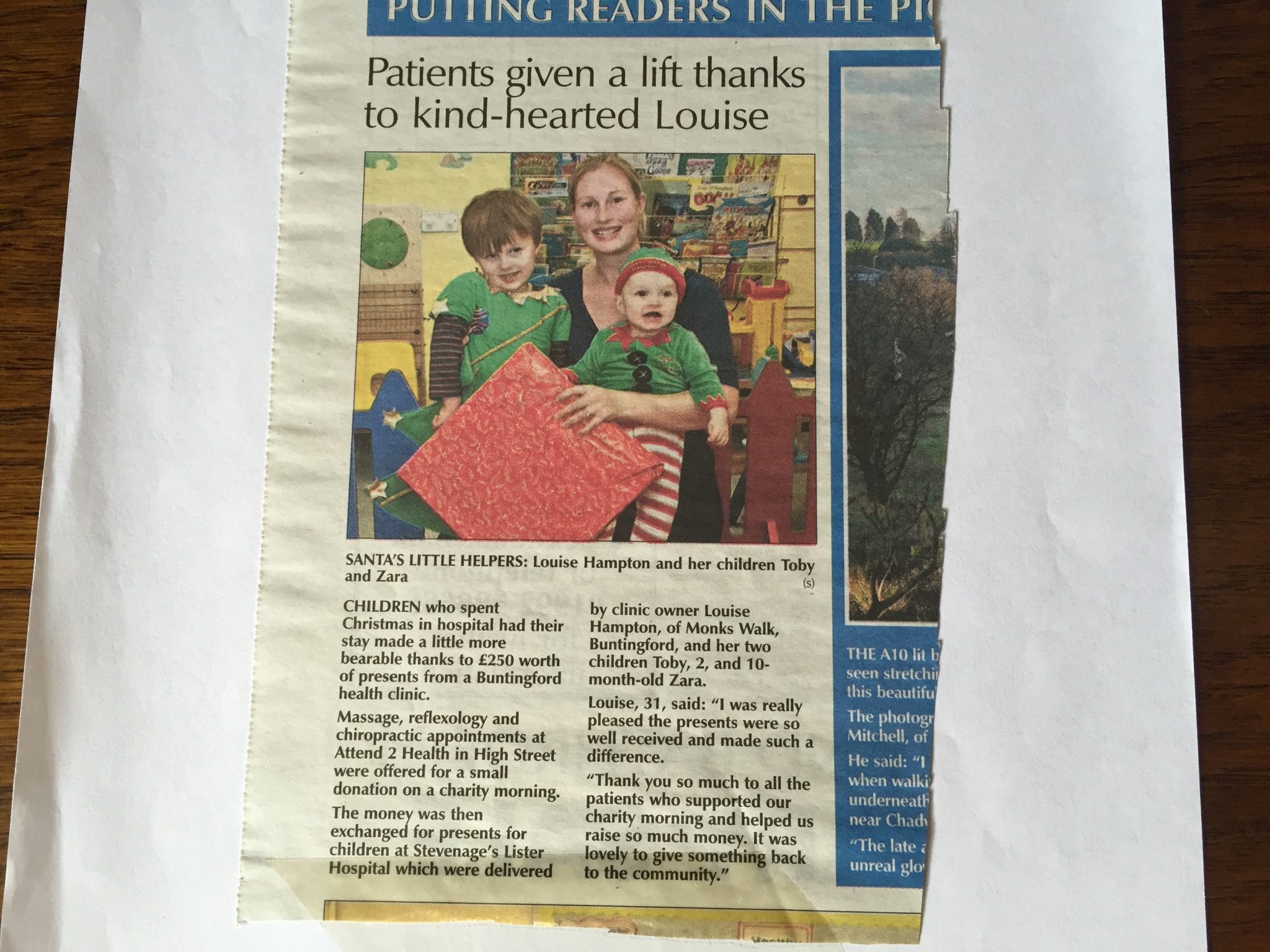 Doctor of Chiropractic Louise Hampton  – My Story
From a young age I knew I wanted to help people.  When I was 15 I went to observe a Chiropractor and was very impressed by the results she was getting.  People were very happy with the treatment and I thought I want to do this.
It takes 4 years to train as a Chiropractor plus you then must do a post graduate diploma to then call yourself a Doctor of Chiropractic.  It was a tough course but very enjoyable as you knew everything you were learning you needed to know.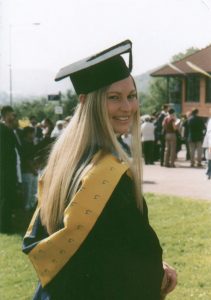 After I qualified I first set up a clinic with a friend in Birmingham.  We rented two rooms in a health clinic and did really well.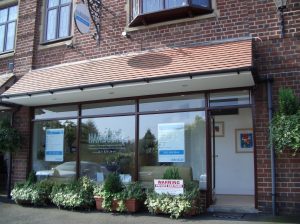 I then decided I would really like to relocate back to Hertfordshire where I grew up so I sold my share of the clinic and started the clinic in Buntingford Herts.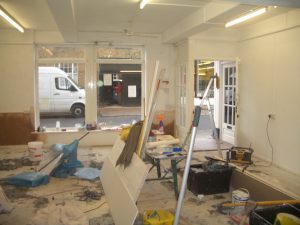 It was daunting setting up a clinic on my own.  I was 26, had just got married and was now trying to relocate our house and businesses.  I found a shop for rent in Buntingford and it was perfect.  We could fit 3 treatment rooms into the building so there was room to grow.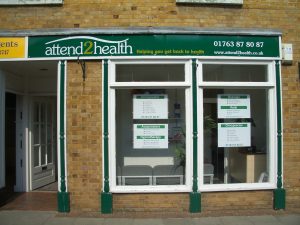 To start with times were hard especially as I had my first child in 2009 just over a year since I had started the clinic so it was not the best time to have to take on an associate.  For the next couple of years we made a loss and I remember thinking how long can I go on like this.  I knew it had the potential to be successful but trying to juggle children as well was very hard.  I am so glad that I stuck at it and over time the clinic started to grow.  In 2010 I was awarded a Fellow by the British Chiropractic Association (BCA) for the work I had done on the BCA Council.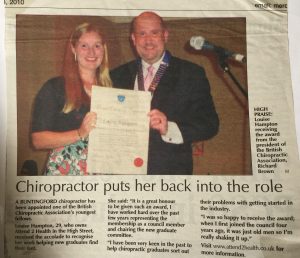 I was very keen that the clinic had to give patients the best possible experience.  I wanted to make sure patients were given a lot of time to discuss their problems and that we could give treatment and exercises without feeling rushed.  Patient satisfaction is so important to me.
Now I have a wonderful team of practitioners and receptionists providing the best experience possible for our patients.  Everyone is passionate about helping people and we all work so well together.  I am so proud of my clinic.

Google Rating
5.0 133 reviews
michelle flack

★★★★★

a month ago

Daisy was amazing! Had my first treatment the other day and have been in severe pain with my back after going in and having

… More

treatment I was pain free for days for the first time in about 6 months definitely will be going back and highly recommend daisy and clinic she took time to find out all about me and what I wanted to achieve...it was amazing ...first class worth every penny! .

Amy Ellen

★★★★★

2 weeks ago

Daisy was amazing when I went to see her. She knew exactly what was wrong and how to help me. Highly recommend x

Charlotte Wood

★★★★★

3 months ago

Been coming to visit ginelle for a little while now! Ginelle is so professional and knowledgeable! And has really helped

… More

me a lot! Cannot recommend her enough!.