Have you seen our testimonials?
At attend2health the main thing we are concerned about is helping people get better.  We want to provide the best service possible and strive to do this everyday.  We hold group training sessions to learn from each other and discuss any tricky cases with the patients permission.  By working so closely together we feel we can provide the best service for our patients.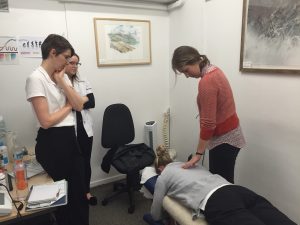 We have questionnaires for patients to fill in to make sure we are doing all we can to help and love it when we also get testimonials from patients saying how well they are doing.  Currently there are 54 reviews on google which can be seen here.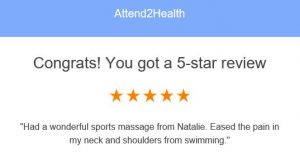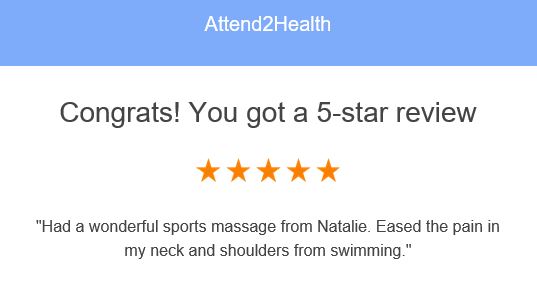 We also have 51 reviews on Facebook and 20 on Whatclinic.com
A couple of patients have given us a video testimonial which is great for other people to hear their experiences.  One can be seen here.
If you experience any aches or pains don't wait for them to get worse call us today on 01763 87 80 87 and see how we can help.  We are open 7 days a week to make it easier to get an appointment around work.
Tags In
Google Rating
5.0 135 reviews
jane baldwin

★★★★★

a month ago

Excellent service from the minute I walked through the door. Always greeted with a smile. My chiropractor Adrian is brilliant.

… More

Can't recommend this place enough.

michelle flack

★★★★★

4 months ago

Daisy was amazing! Had my first treatment the other day and have been in severe pain with my back after going in and having

… More

treatment I was pain free for days for the first time in about 6 months definitely will be going back and highly recommend daisy and clinic she took time to find out all about me and what I wanted to achieve...it was amazing ...first class worth every penny! .

Amy Ellen

★★★★★

3 months ago

Daisy was amazing when I went to see her. She knew exactly what was wrong and how to help me. Highly recommend x