We're backing the future generation – literally.
On Monday 23rd April, our Head Chiropractor, Louise Hampton spent the day at Ralph Sadlier School teaching the children the importance of good posture and doing exercise. "I went through some stretches with the children which would be good for them to do on a daily basis and taught them about the spine and the importance of keeping healthy,"  Louise said.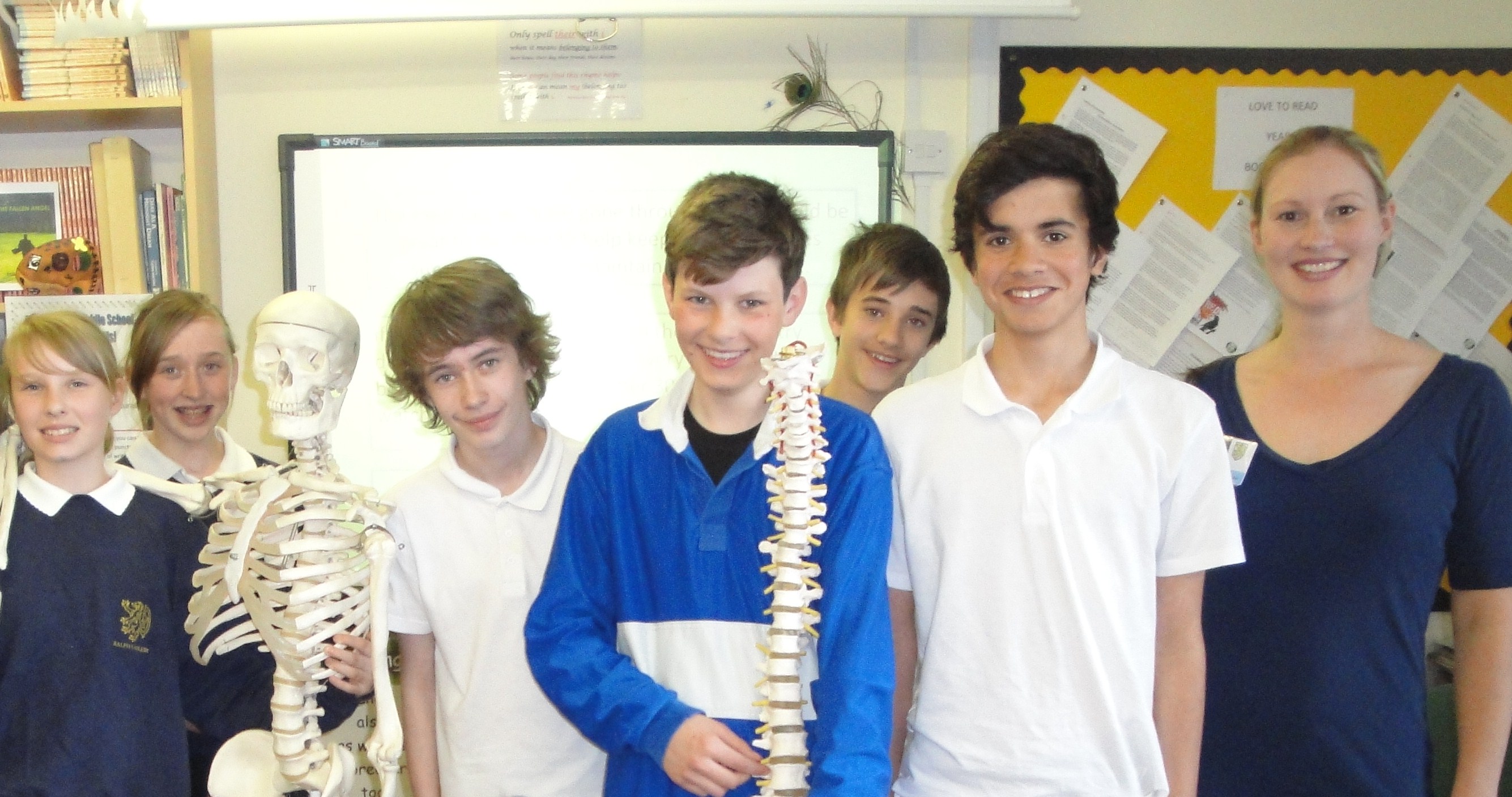 She continued, "All the children really seemed to enjoy the sessions and asked some very good questions. They were keen to learn what they could do to look after their backs like carrying their school bags correctly and I highlighted the importance of not sitting for too long in the same position and to move around. I seem to be treating more and more young people suffering from back pain so if I can get children to do some stretches and prevent back pain it can only be a good thing.  It was a pleasure to teach such an enthusiastic group of children."
If you worry about your child's back, follow these simple tips from the British Chiropractic Association.
· Bag it up – if your child has to carry a bag to school – a rucksack is the best option as long as it is carried over both shoulders, and the straps are adjusted so that the bag is held close to the back. Loads are easier to carry when held closer to the body and symmetrically (try not to have a load held off to one side), ensuring weight is evenly distributed
· Check it– make sure your child is not carrying any unnecessary excess weight – check daily that all the items in their bags are essential. Ensure school bags are packed correctly – heavy objects should be packed first and placed on the inside of the bag, close to the spine and pelvis
· Best Foot Forward – Make sure your child has good footwear; soft-soled shoes that are supportive and have a good grip will make it easier for them to carry a heavier school bag
· Exercise – lack of exercise is your child's worst enemy. Encourage your child to take regular exercise as, the fitter your child is, the less likely they are to injure themselves
· Don't ignore pain or discomfort – If your child can't stand up straight easily or they complain that the bag limits their movement – then it is too heavy. Encourage your child to tell you about pain or discomfort that may be caused by a heavy schoolbag. Pain in a child or teenager should not be ignored
Google Rating
5.0 131 reviews
Charlotte Wood

★★★★★

2 months ago

Been coming to visit ginelle for a little while now! Ginelle is so professional and knowledgeable! And has really helped

… More

me a lot! Cannot recommend her enough!.

N. Dunkley

★★★★★

a month ago

Great experience, always super easy and great solutions

Heidi Huntley

★★★★★

4 months ago

My back always feels unbelievably better after seeing Natalie; she is a superb sports therapist. The clinic have provided

… More

excellent covid-19 precautions.