10 ways Attend2Health can help you…
Ever wondered what we do at Attend2Health or how we can help – here are just 10 of the ways we can help…  For more information or to book a free chat call us on 01763 878087.
First way we can help: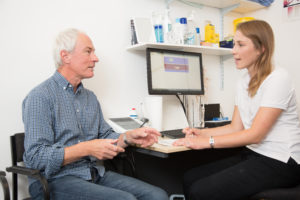 By taking a case history and finding out from you where you are getting any pain or things you do that might aggravate your back, this is our first step in finding out what the problem is.
Second way we can help: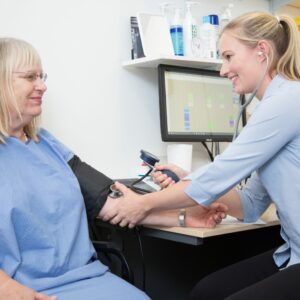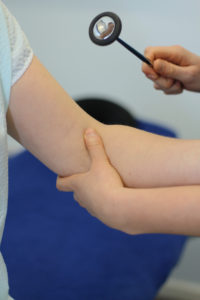 We then conduct a thorough examination which can include taking blood pressure and neurological testing such as testing the reflexes to work out where the pain is coming from and what it is affecting.  From this we can come to a diagnosis and work out if we can treat what's wrong or whether you need further testing or to see the GP instead.
Third way we can help: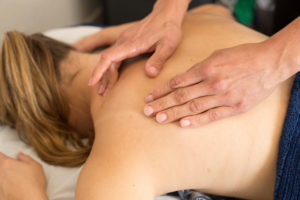 If your problem involves the muscles and joints we have a number of different treatment options which can help.  One of those options is massage to help relax any muscles which are tight and in spasm.
Fourth Way we can help: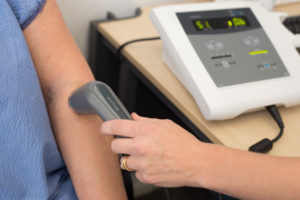 Ultrasound is a tool we can use to help relax muscles and help decrease inflammation.
Fifth way we can help: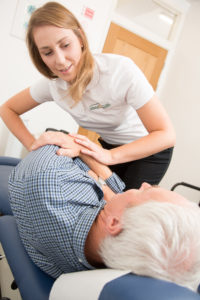 Gentle mobilisation or manipulation of the spine is an effective way to help loosen stiff or locked joints in the spine relieving tension on the nerves and reducing pain.
Sixth way we can help: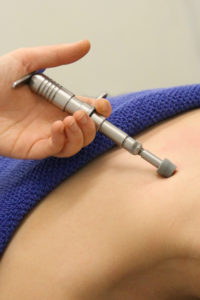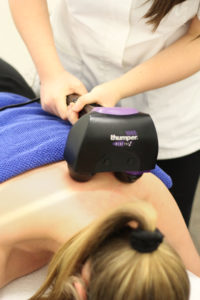 Other tools we can use to help include an activator which is very gentle and used to help the spine move better and a Thumper which is a type of massage machine which helps to relax tight muscles without being too painful.
Seventh way we can help: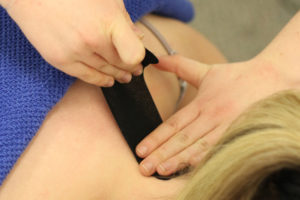 By using tape this can help support muscles and help for example to keep your shoulders back or give a little extra support to you low back if you have pulled a muscle there.  It just gives the muscles a chance to recover if they are always working.  Tape can also help treatment last longer as you usually wear it for a few days.
Eighth way we can help: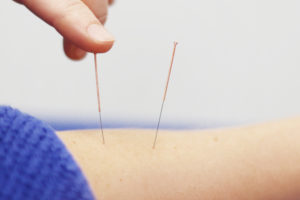 Acupuncture is another great way to reduce pain and muscle tension.
Ninth way we can help: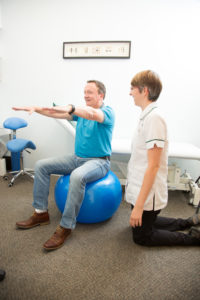 Exercises are a great way to help strengthen your back to help prevent the pain coming back again.
We can go through exercises in the clinic to make sure they are bring done correctly.
Tenth way we can help: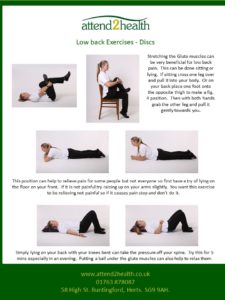 We will also give you exercises to do at home to help your back pain.  Exercises are an important part of your recovery from any injury or pain as an area typically weakens when it is in pain.
I hope you have found all this information helpful but if you do have any questions or want to know more please get in touch as we would be happy to help.
Just call us on 01763 87087.  I look forward to hearing from you.