What is sciatica?
Ever wondered what sciatica actually is?
Sciatica is usually the name given when the sciatic nerve is irritated or compressed in some way, causing pain down the back of the leg where the sciatic nerve runs.  There are lots of different causes of sciatica but the main ones are either a disc pressing on one of the nerve roots or piriformis syndrome where the piriformis muscle presses on the sciatic nerve.
Here is a picture showing where the sciatic nerve runs and why pain, tingling or numbness can be felt all the way down to the foot.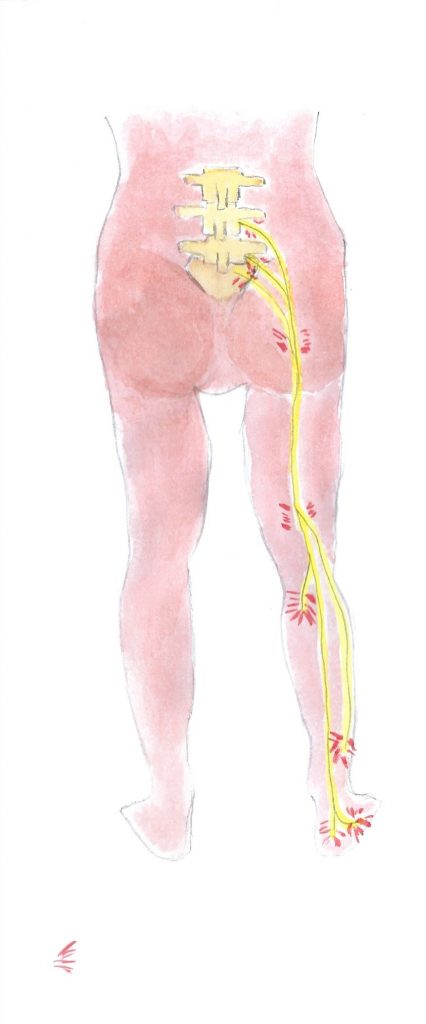 Is a disc involved?
A disc would affect a nerve as it leaves the spine and depending on how much the disc is bulging effects how far down the leg the pain is felt.  Discs can also cause weakness in the muscles and the loss of reflexes.  If you ever experience pain down both legs with problems going to the toilet you must seek medical attention as soon as possible as it could be something called cauda equina.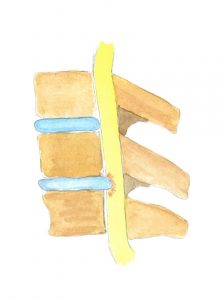 The piriformis muscle
This next diagram shows where the piriformis is and how close it lies to the sciatic nerve.  Therefore if this muscle is in spasm it is more likely to affect the sciatic nerve.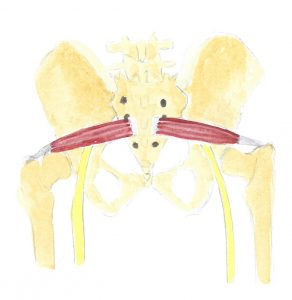 If you suffer from pain in the back or leg why not give us a call and see if we can help.  We can do some orthopaedic tests to help us work out where your pain is coming from and the bast way to treat it.  You will then know how to manage your pain and how to prevent it coming back with advice on the best exercises to do along with treatment such as massage if a muscle like the piriformis is involved or treatment to reduce the inflammation in the spine.
To book your free chat call 01763 878087.
Google Rating
5.0 135 reviews
jane baldwin

★★★★★

a month ago

Excellent service from the minute I walked through the door. Always greeted with a smile. My chiropractor Adrian is brilliant.

… More

Can't recommend this place enough.

michelle flack

★★★★★

4 months ago

Daisy was amazing! Had my first treatment the other day and have been in severe pain with my back after going in and having

… More

treatment I was pain free for days for the first time in about 6 months definitely will be going back and highly recommend daisy and clinic she took time to find out all about me and what I wanted to achieve...it was amazing ...first class worth every penny! .

Amy Ellen

★★★★★

3 months ago

Daisy was amazing when I went to see her. She knew exactly what was wrong and how to help me. Highly recommend x