5 Top tips to help prevent back pain

Here are 5 tips to help prevent back pain occurring or it returning.
1. Be careful when you wake up
The back is the most vulnerable the first hour after awakening so take extra care during this time.  This is because the discs have the most water content in the morning making you also around 1 cm taller in the morning.
2. Try not to stoop
Bending puts a lot of pressure on the discs in the spine and over time this can lead to the discs becoming aggravated.   Try to kneel on a cushion if putting washing in the washing machine or when washing up try and change position so you are sometimes sideways onto it so you are not constantly leaning forwards for a period of time.   When going to sit down stick your bottom out to keep your back straight.
3. Strengthen your spine
It is really important to strengthen your spine with pilates type exercises or things like the plank if you are able to.  Any exercise should be performed pain free so start slowly and build up what you can do.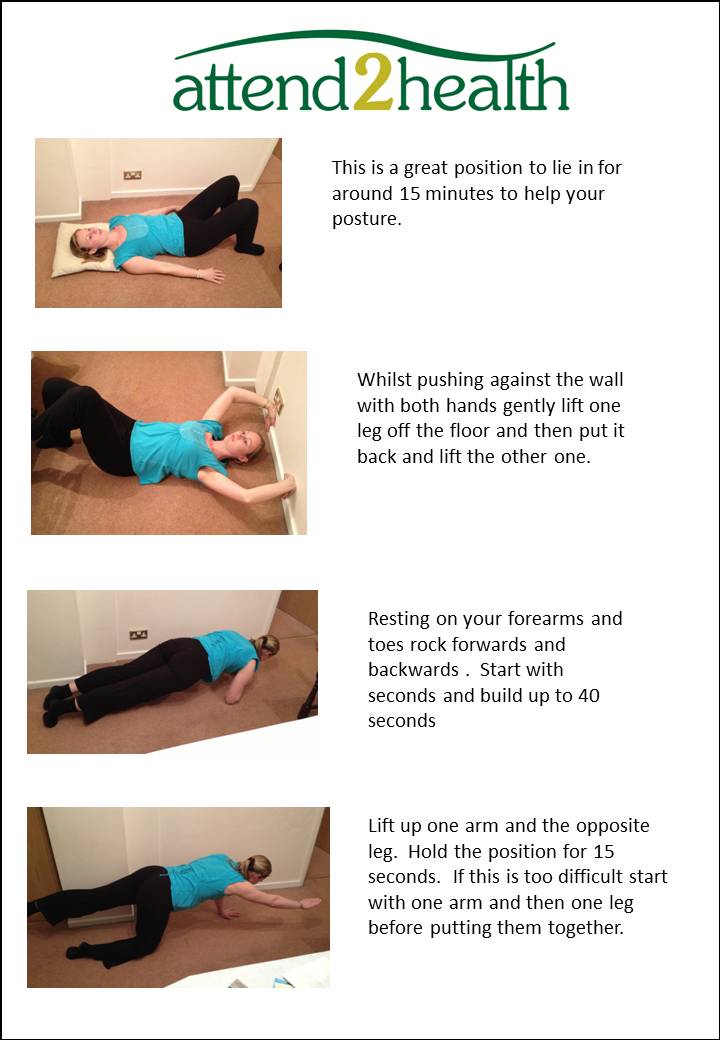 4. Avoid sit ups and crunches
Although it is important to strengthen your core muscles, sit ups curve your spine and put extra pressure on the discs so this exercise should be avoided.
5. Walk tall
When you are walking think about being pulled up from your head, and push your sternum up.  This will take the pressure off the bottom of your spine.   At some point during the day take some time to lie down.  If you are sitting and standing a lot of pressure is being put through your spine.  When you are lying down your body is in a great position and gives your spine a chance to relax.  This is a great thing to do in the evening for 5 minutes in front of the TV.
More information, stretches and videos can be found in the members area of our website or call 01763 878087 and see how we can help.