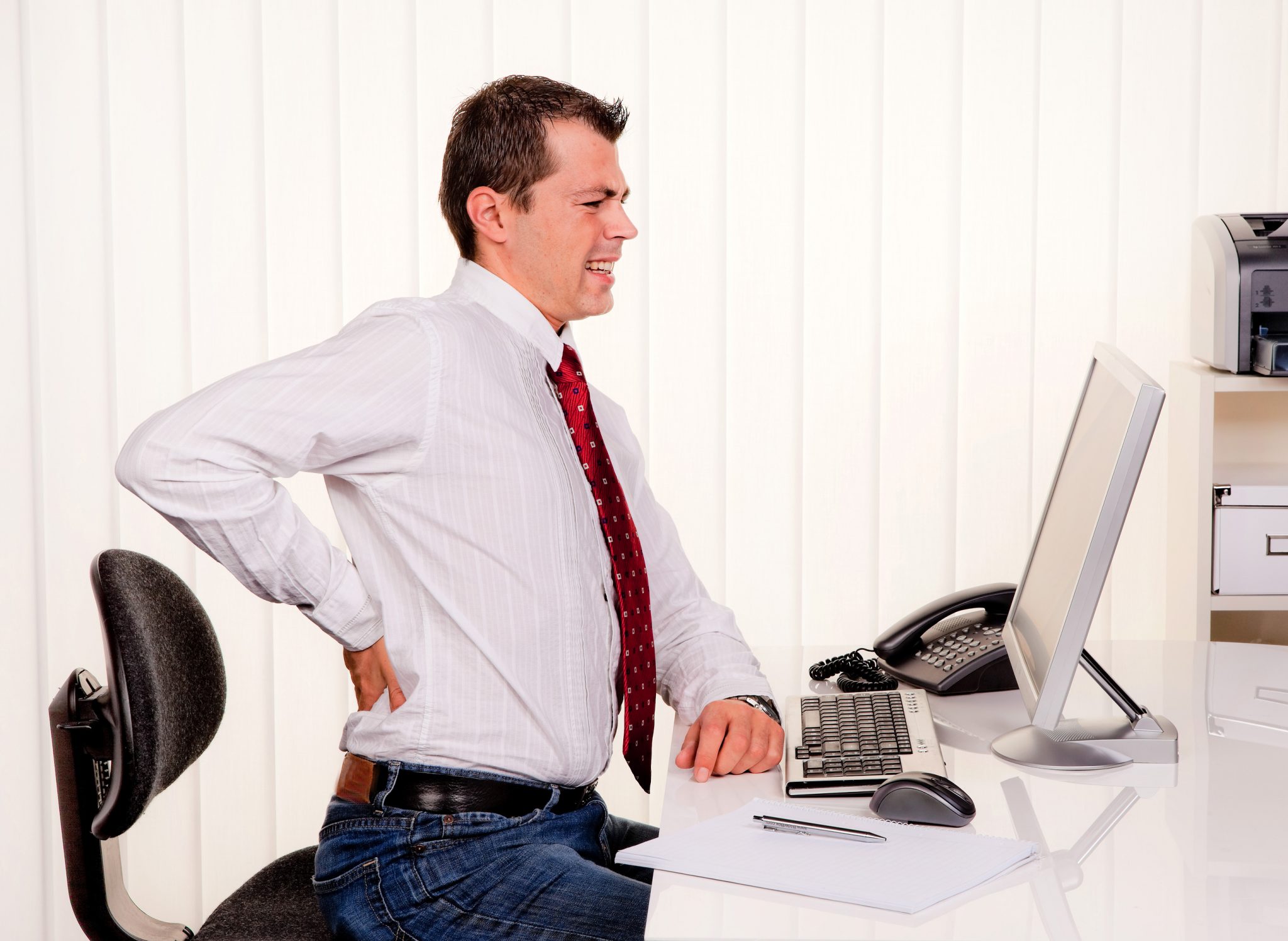 Understanding pain…
Pain is a symptom we are still trying to understand.  At a cellular level nerve cells called neurons transmit impulses down a nerve.  The inside of the cell is usually negatively charged however, when an impulse is sent from a cell body, sodium ions flood into the cell and the impulse is transmitted down the nerve through a series of action potentials. Usually neurons do not fire an action potential unless stimulated to do so.
When a nerve is injured however, it can repeatedly fire and become hypersensitive. Or it can sit just under the threshold, so that the slightest thing makes the neuron fire, such as a small movement, extra stress or heat.
Many things play a part in the pain process.  You may have pain in your leg one hour but not the next.  Or sometimes you can be tickled and sometimes not. There are so many things that can affect the outcome.
Pain can be seen as a circular model, where the pain can start anywhere along the circle and can be changed by the different inputs and feedback. The following figure shows how so many things impact pain.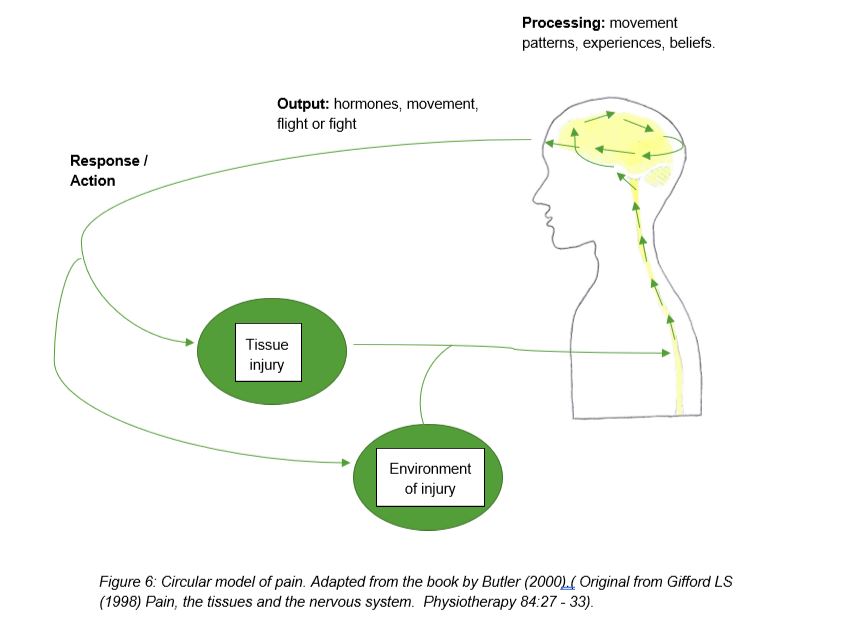 Due to the circular nature this is how chronic pain can ensue long after a tissue injury.  Not only do you need to look at healing the physical injury, stress and your mental health can also have an affect on pain.  Things like doing meditation or mindfulness can really help pain levels as well as addressing any tension in muscles such as trigger points.  Massage or using a massager can really help to reduce these.
To book a free chat or for more information call 01763 878087.
Google Rating
5.0 135 reviews
jane baldwin

★★★★★

a month ago

Excellent service from the minute I walked through the door. Always greeted with a smile. My chiropractor Adrian is brilliant.

… More

Can't recommend this place enough.

michelle flack

★★★★★

4 months ago

Daisy was amazing! Had my first treatment the other day and have been in severe pain with my back after going in and having

… More

treatment I was pain free for days for the first time in about 6 months definitely will be going back and highly recommend daisy and clinic she took time to find out all about me and what I wanted to achieve...it was amazing ...first class worth every penny! .

Amy Ellen

★★★★★

3 months ago

Daisy was amazing when I went to see her. She knew exactly what was wrong and how to help me. Highly recommend x